Home Insurance vs Home Warranty
May 15, 2023
Last update at May 23, 2023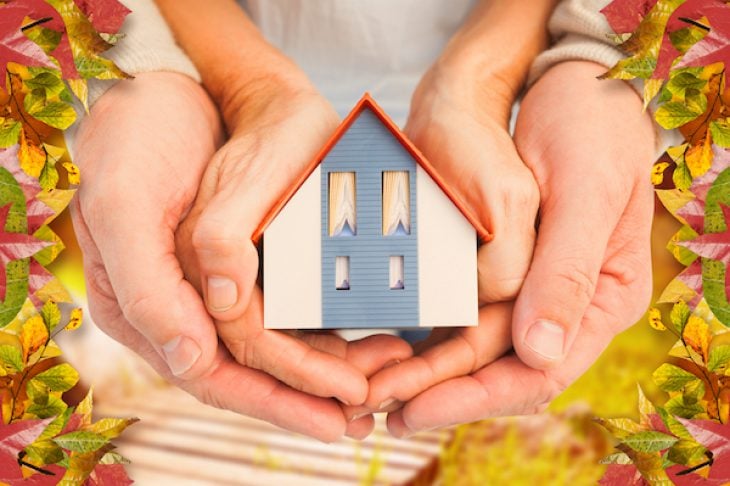 Buying a home is the biggest investment for most American families, and they will do everything necessary to protect their investment. Moving into a new home can however be very expensive and it is just a matter of time before every homeowner makes this discovery. Most homes are bought with a mortgage which comes with hefty repayments. Additionally, with a mortgage, you will have to pay for a homeowners insurance which is compulsory and then deal with other expenses like property taxes and associated costs. It is also inevitable that you might land up with expensive repair bills for major systems and home appliances that might be faulty. So how do you cope with all these extra expenses?
What does Home Insurance cover?
When you purchase a house the first thing you need to do is take out home insurance. This is a policy that you pay for through an insurance company and typically on a yearly premium. Home insurance will provide coverage for major repairs to your property and personal items in the event of a natural disaster like flood, earthquake, extreme weather conditions, fire, and theft. The insurance companies are regulated by state and federal laws and are licensed to provide coverage to homeowners. If you suffer damage by any of the listed perils, your home insurance will cover the damage and pay you to repair or replace all the items that have sustained damage. Home insurance will also cover you if you are a victim of a burglary or malicious damage. This does not mean that you will be paid out for items that malfunction due to natural wear and tear. Your policy would also cover personal liability in the event that someone gets hurt in your home. This could include health care, pain and suffering, and loss of wages.
Home insurance underwriting
Home insurance cover is there for the unforeseen accidents that can happen in any household. When you apply for home insurance the company will send an underwriter to inspect your home and calculate the risks that could apply to your location, construction, history, and contents of your home. Your premium and the cost of your insurance will be determined by the findings of the underwriter. As an example, if your home is out in the bush and there is a real threat of a fire going out of control, the insurance company can refuse to insure you for fire or load your premium so that you will be covered. The application for home insurance will need many questions answered before the insurance company will accept the risk of insuring you.
Home insurance specific cover
All household insurance policies will state exactly what they cover under specific conditions. This will include natural disasters like water damage, the weight of ice or snow, windstorm and hail. You will also be covered for explosion, lightning, and damage from a vehicle or aircraft. In fact, any falling object colliding with your home is usually covered. The other specific conditions are fire, smoke damage and malicious damage to your property. For your contents, you will get cover for theft and damage caused by the above conditions.
Home insurance renewals
Home insurance renews automatically on a yearly basis and as long as you pay your premiums your home will be insured. In most cases, if you have a mortgage the bank will insist that you keep this policy paid up until your mortgage has been paid off. You can make amendments and changes to your policy on the renewal date each year. This could be to cover expensive new items that you have bought for your home recently. If you want to remain covered for all your contents you will have to inform the insurance company of any changes you require on your coverage.
What is a Home Warranty?
A home warranty or home protection plan is completely different from a house insurance policy. With a warranty you will get a separate service contract that offers coverage for repairs or replacement of large home appliances and functional services like electric, gas, and plumbing, to name a few. Although your home insurance may cover the total loss of some of these items through a major disaster, they do not cover normal wear and tear. That's why you need a Home Warranty.
For the ultimate peace of mind and to avoid unexpected major expenses in your home, it is advisable to take out a home warranty as well as an insurance policy for the building and contents.
Home warranties specifically cover all functioning systems and appliances in your home that become damaged due to normal use and age. They offer repair services by qualified technicians in all locations. If items cannot be fixed you could get a replacement which is similar to your appliance, or cash to purchase a new one.
What does a home warranty cover?
With home warranties, it is up to you to decide on which appliances and services you want to cover. You can opt for a monthly or yearly package and the service contract is renewed yearly. The best way to find out if you need home warranty coverage is to make a list of all your major appliances and home systems and figure out how old they are and whether you might be faced with a huge expense for repairs in the near future. Some of the items covered by most warrant service company include all kitchen and laundry appliances, electrical and plumbing of the home and the air-conditioning and heating of the house.
If you want extended cover for your pool or spa or outside plumbing and electric plus other units like a septic tank, water heater and more, you can add this to your coverage for an extra cost. Once you have submitted everything you need covered and asked for a quote, you will be given a cost either monthly or yearly. If this is agreeable with you it is best to read a sample contract, which most companies have online, to find out what the exclusions and caps are.
Claims and repairs
Most of the warranty companies offer 24/7 toll free number or online claim forms that you can submit in the event that you want to claim. As long as you are covered for the appliance or operating system that needs repair, they will set you up with one of their licensed technicians or contractors who will call you to make an appointment for the inspection of the damage. The only thing you have to worry about is the service fee, that you have already agreed to when signing the warranty. Once the repair or replacement is done, you will be asked if you are satisfied before the technician gets paid. In order to qualify for services, you will have to keep up to date with your premium and keep your appliances properly maintained. Always remember that with warranty insurance your contract ends after a year and it is not auto-renewed.
So what are the most important differences between house insurance and home warranties?
All homeowner need to have some insurance for their homes. Nearly all households will have house insurance in place to cover them from major disasters. Typically house insurance will cover your property as a whole for damages due to extreme weather conditions, fire, and theft. Additionally, you will also be covered for your personal belongings and additional living expenses in the event of an insured claim.
With a home warranty, you will only have cover for appliances and home services that need repairing or replacing due to normal usage. Although this type of cover is totally optional millions of homeowners around the country have opted to have their daily used appliances and systems covered, for peace of mind.