Save Money by Investing in a Home Warranty
April 28, 2023
Last update at May 23, 2023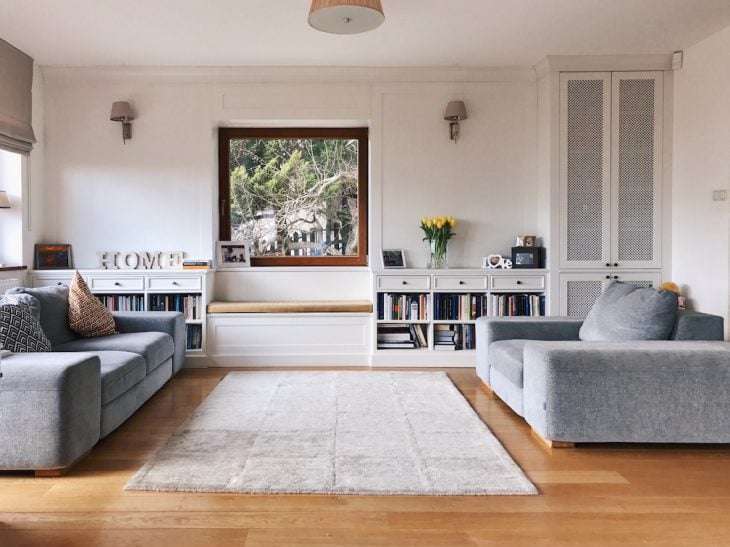 Save Money by Investing in a Home Warranty
Investing in home warranty insurance will put your mind at ease. You won't have to worry about appliances breaking down or paying hundreds of dollars for an electrician to make repairs to your home.
Home Warranty Insurance vs. Home Insurance
What's the difference between home warranty insurance and home insurance? Home insurance generally gives you coverage for specified perils, such as a natural disaster, theft, or fire. If you have the correct riders and additional coverages added, these natural disasters could include an earthquake, hurricane or flood damaging your home. Home insurance can also provide coverage if someone gets hurt while staying in your home.
On the other hand, home warranty insurance covers large home appliances such as central air conditioning and heating systems, washers and dryers, dishwashers, stoves, and refrigerators. It also includes functional services such as your electrical system, gas, and plumbing. You can customize your home warranty insurance plan to cover certain appliances and services by month or year.
Top 5 Home Warranty Insurances
Based on our research and experience, we have determined the top 5 home warranty insurance companies. These include:
Home Warranty Insurance for a Rental Property
As a landlord and investor, you may want to cover all your large home systems for a rental unit. This way, you keep your property well-maintained, so you don't have to worry about tenants dealing with broken appliances. And when the time comes to rent out your place to another resident, everything will already be in working order.
If your rental property is relatively new, you may not have to get home warranty insurance because the appliances should already come with a manufacturer's warranty. However, if your rental property is a bit older, you may want to cover major appliances and services.
There will be different costs for the type of property you own, from a condominium to a townhome. Often, after paying a yearly premium, you will be charged a service fee for each claim. Nonetheless, the home warranty insurance you purchase can also be tax-deductible as an operating expense.
Additional Benefits
Getting home warranty insurance will have you save money and time by providing:
Replacement for equipment that cannot be fixed: Once you submit your claim, a licensed technician will come to assess the situation. They will try their hardest to repair what's broken. However, if they are unable to do so, they can replace your appliance or give you money to purchase a new one yourself.

Access to online claims at any time: Things tend to break and stop working at the most inopportune times. With home warranty insurance companies, you can often call or fill out a claim form at any time, day or night. Then, you will soon be put into contact with a professional to inspect the damage and initiate the process of getting things fixed.

Customizable packages for varying budgets: Depending on your financial situation, you can choose to pay monthly or yearly. Many home warranty businesses offer customizable packages, including extra coverage for pools, roofs, and sprinkler systems. You can also sometimes get emergency services that take medical matters into account. Also, you can pick and choose different packages for a different property you own.

Discounts when buying new products: In case you need to buy new home systems, you can often get discounts from home warranty insurance companies. They tend to get trade discounts from brand name appliances. Moreover, you can receive the convenience of getting everything delivered and installed for you. Lastly, you could save even more money when buying coverage for more than one property, or when you refer a family member or friend.

Resale value when putting your home on the market: Once your home is up for sale, you will have to prioritize presenting it well. Sometimes, things can get damaged while staging your home, or when many groups of people check your home out during open houses.
You will want peace of mind in case anything breaks, knowing the repairs will be covered. If your home has no issues during the listing period, you can also negotiate buyers for a higher deal. Lastly, buyers can rest assured, knowing no appliances or functional services will break down as soon as they close.
FINAL THOUGHTS
Not everything lasts forever, and this includes large home systems and appliances. When things get damaged or stop working correctly, you'll want the problem to be addressed and fixed as soon as possible.