Is Square the Best option For Your Business?
July 11, 2018
Article by Andres Ramos, Last update at February 19, 2019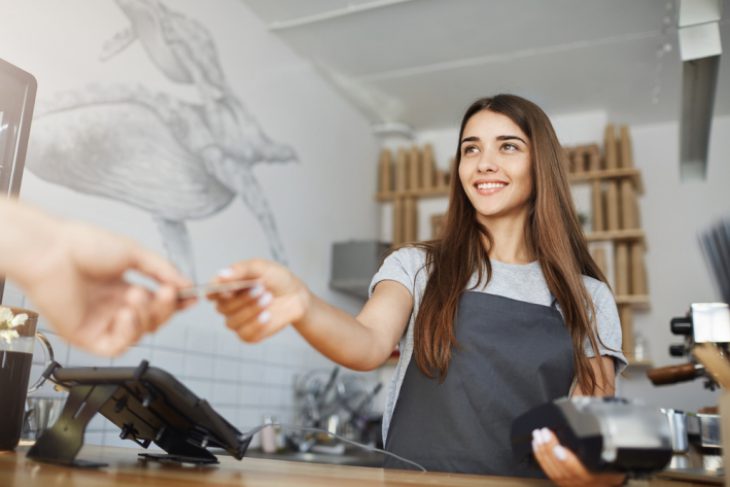 The popularity of Twitter Co-creator, Jack Dorsey's brainchild, Square, has skyrocketed in the past several years. This mobile credit-processing app simplifies the act of credit transactions and cuts out the middleman. Additionally, Square makes the process of transitioning over to their product virtually pain-free for companies, with their readers costing a mere $9.99 per unit that gets absorbed by a $10 credit that comes with every purchase. Consequently, businesses incur no costs when switching over to Square.
Already, a veritable "Who's who" of Fortune 500 companies has made the leap over to Square, with megaliths such as Target, Radio Shack, and Starbucks joining the ever-expanding ranks of those that entrust their credit transactions to Square. While, without a doubt, Square is bringing unparalleled and unforeseen innovation to the credit processing sector, what keeps the market evolving is the range of competitors bending over backwards in a display of innovation acrobatics to offer businesses and consumers new and necessary services that Square overlooks and to improve upon delivery of those that it does provide.
Originally called Squareup, Square eliminated the old vanguard of credit-processing with daring new ways of executing transactions, so, too, are its rivals now cooking up offerings that will attempt to top their attractiveness to customers. Regardless of which company bests the rest in this capitalist Colosseum, however, the real winners are  consumers. They'll be able to to take advantage of the breakthroughs developed in the process of these companies trying to out-maneuver one another.
Saying "Goodbye" to the Middle Man, and Cutting Costs
Square makes it so that the proverbial middleman is as outdated as a caveman. With their simple, rapid, and streamlined account set up, you can quickly transition from signing up to enjoying the full benefits of having an active account in as little as 15 minutes, all without having to involve the assistance of a broker or a bank as an intermediary between your company and its credit processing.
Customers setting up their Square accounts will find that it offers a variety of different fee schedules in order to allow them to select the one that best satisfies the needs of their company. Amongst the different payment models proffered are flat-fee options that allow companies to pay a simple $275 a month in exchange for up to $250,000 worth of sales each year, or other pricing schedules that charge a scant 2.75% of every transaction.
Similarly, other processing services offer direct processing services, sans middleman. While Square's low per-transaction fees offer a reliably hassle-free experience and simplicity in calculating credit-processing costs for companies that take in less than $10,000 in sales per calendar year, for larger corporations, customization is at a premium. This is where companies such as Payment Depot shine by contrast.
Compare Rates & Get Quotes From Top Companies
Though smaller merchants might be intimidated by National Processing's PCI compliance costs and convoluted monthly fee schedules, for companies with a large influx of transactions, National Processing's flexibility and customization options can help them create a glass slipper of a service that neatly wraps itself around the business's needs and priorities. Additionally, by virtue of its nature as a Merchant Aggregator, Square is wont to be more unreliable for larger businesses, as their accounts are at an increased risk of being frozen in the event that a suspicious transaction makes its way through the cracks. By contrast, National Processing's design as a Merchant Account Provider reduces the possibility of inadvertent account holds occurring. For companies with large transactional volumes, reducing the frequency of account holds and freezes is pivotal.
Moreover, the inimitable customer service rendered by Payment Depot is indispensable for higher-traffic organizations that need immediate and effective resolution to any account concerns that may arise.
A Goodbye to the Cash Register Makes Good Buys Better!
Square's top-of-the-line POS options have sounded the death knell for the cash register, according to Richard Feinberg, Consumer Sciences professor at Purdue University. According to Feinberg, the broad spectrum of POS options offered by Square have not entirely wiped away the need for cash registers, but the nature of the market is rapidly heading in that direction. Some of Square's most valuable POS services include:
Real life management of inventory

Employee-management tools

Receipt options 

Split and open tenders
As forward thinking and groundbreaking as Square's menu of options is, however, there are still dimensions in which some of its competitors, such as Leaders Merchant Services give it a run for its money (and market share)! With their partnership with Clover POS systems, Leaders Merchant Services is able to fill some of the spaces that Square leaves unattended, such as subscription based pricing at any volume of sales. Most importantly, Leaders allows their customers to upgrade to remote management of an online store component, allowing their business to tackle an entirely new dimension. Similarly, merchant processing institution, Flagship offers its users the full-range of benefits that accompanies the Clover brand of POS solutions.
What's the Take-Away?
While Square is truly a behemoth in the world of merchant processing, revolutionizing the way that payments are accepted, decreasing the amount of time that companies must wait to be paid, eliminating the need for middlemen, and making management possible from the palm of one's hand. Most importantly, the barriers to entry have been lifted with their percentage based fees and easily affordable till equipment. Nevertheless, companies with larger transactional streams should look to merchant processing services such as National Processing for the customization and stability that Square doesn't provide.
Similarly, through their partnership Clover POS systems, Flagship Processing and Leaders Merchant Services are able to make forays into online store ownership a possibility. Every company is different, and what's good for the goose isn't always good for the gander. So take a gander at what all merchant processing options offer to make sure that the service you opt for is the one that's most conducive to your company's needs.