Why Do You Need a POS System for Your Food Truck?
December 12, 2020
Last update at December 11, 2020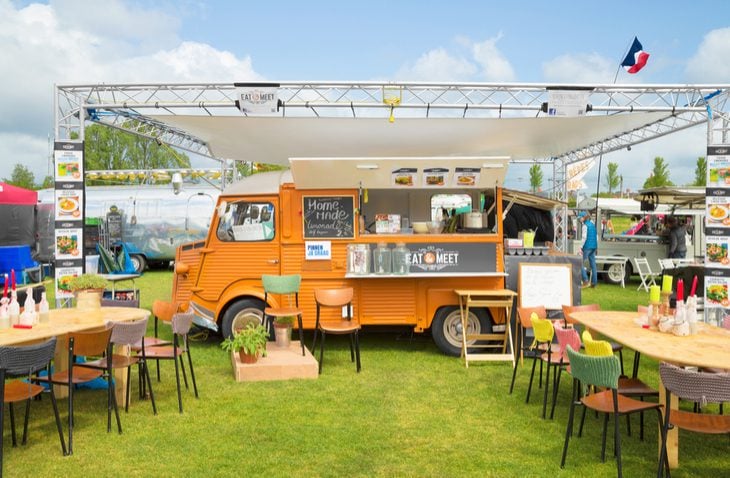 Whether you are a new owner of a food truck or have been running one for years, a POS system is an essential to running an organized business. The Best POS System for Food Trucks allows you to manage the most crucial aspects of your business, from cash and card transactions to inventory tracking, employee management, receipts, and even bookkeeping. Setting up the technology to manage these many moving parts ensures you can focus on the day-to-day work of serving up delicious food and treats for your loyal customers. Having a system implemented ahead of time also helps you scale your business at a sustainable pace. You can make informed decisions about what menu items are top sellers and which might need a revamp, help motivate employees by allowing them to focus on work rather than managing their own shifts, and stock up on inventory with ease. Let's take a look at the Best POS System for Food Trucks and more.
What's a POS System?
Let's start off with the basics. A POS System stands for point of sale – it is primarily used to help customers make payments through an array of payments like cash, credit, and debit. The Best POS System for Food Trucks also acts like the hub of a business, merging sales, inventory, customer management, and employee management together.
What Types of POS Systems are There?
There are a variety of POS systems available for businesses across all industries, including food trucks! Some POS systems require the use of tablets, which is a great option because they are compact and allow for mobilization outside of the food truck. This is especially helpful if the cooking space inside is quite small; it gives the team more room to focus on orders. Other POS systems can be accessed right on your phone with very minimal attachments for processing payments. This is helpful if you are doing pop-ups in addition to food trucks. Not all POS systems require Wi-Fi, but some do. You can also choose between a monthly subscription or a fixed, year-long term. If you are just new to the world of POS Systems, it might be helpful to try a few free trials to see which POS System is the best for your Food Truck(s); they vary.
What to Look for in a POS System
Here are some key factors to consider when deciding between the Best POS System for Food Trucks:
– Mobility: What makes food trucks so popular are their ability to go anywhere, which is why it's so important to choose a POS system that is completely mobile.
– Cost: POS Systems range quite drastically in cost, so consider a long-term budget before making your financial decision.
– Payment Processing: Pay attention to the rates a POS System charges for processing credit and debit cards – the most popular forms of payments – as it can eat into your overall profit.
– Customer Relationship Management: To establish a loyalty program with customers, choose a POS System that lets you capture emails.
– Extras: These include inventory management, online ordering, and workforce management. Not all POS Systems are able to do it all, so choose based your business's unique needs. Click here for more information.