The Top 5 Home Warranty companies for 2023
May 15, 2023
Last update at May 23, 2023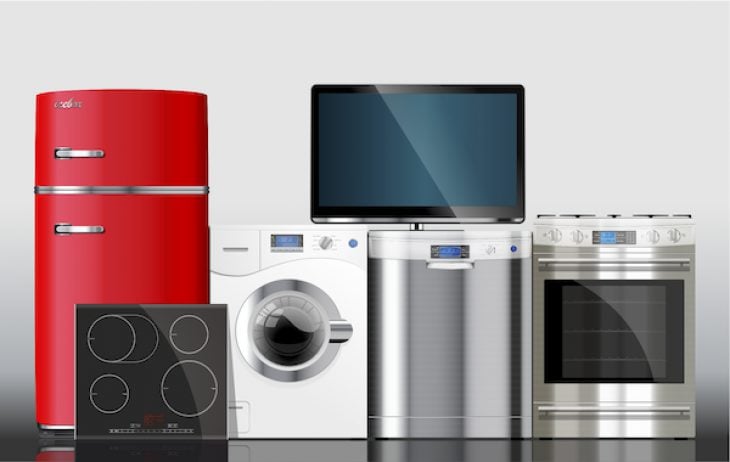 How to compare home warranties
In order to be able to asses each company, it was essential that sample contracts were available. The biggest differences in coverage, are often revealed in the fine print. All home warranty providers have some sort of cap when it comes to covering appliances or structural services. We looked for the one that offers the most generous cap with significant payments. To find the best home warranty providers, we compared how much they are willing to pay and at what cost. Reliable support was another huge consideration. With the high volume of positive and negative reviews online we eliminated the warranty companies with bad reputations. From our in-depth analysis of home warranties, we have come to the conclusion that we can confidently recommend the following:
Choice Home Warranty
Choice Home Warranty is a very popular choice, for many homeowners in the USA. Their claim to fame is their excellent customer service, which is available 24/7/365. They are a highly respected company with a solid track record. They offer multiple packages which provide extensive coverage that can be customized to your needs. The company offers a comprehensive list of all included appliances with reasonable yearly caps. You will not need a home inspection for approval, and you will be covered for free for the first month, as long as there are no pre-existing conditions. Packages are available for homeowners and real estate professionals. The customizable package can include your choice of items and each contract is valid for a year, payable in advance.
With Choice Home Warranty you can rest assured that they offer value for money. All problems are sorted out in good time, with the vetted service professionals. Service contracts are geared to cover the items that run your households like plumbing, electricity, and appliances. Should anything go wrong, the company will provide trusted contractors to fix any problem you have. The only thing you will have to pay is a service fee, as long as the items are covered by the contract. In most cases, if an item cannot be repaired, then it will be replaced.
First American Home Warranty
With a solid reputation and over 30 years' experience in the home warranty industry, First American Home Warranty comes highly recommended. They have over 8.6 million homeowners covered throughout the USA, and are considered to be one of the top home warranty companies. The company offers the lowest service fee in the industry with a flat rate of $75 per claim.  They offer 2 basic price plans, with a lot of optional extras, which offer comprehensive cover for most functional services and major appliances in any household. Their list of exclusions are reasonable when compared to other providers, and they guarantee their repairs for 30 days, which is not usual with other companies. They also offer replacements on appliances that they cannot repair.
American Home Warranty offers extensive customer service by phone or online. They have thousands of certified and vetted technicians and contractors working with them nationally. Their customer ratings online, reveal that most customers are satisfied with their services. In addition, American Home Warranty covers damage caused by lack of maintenance, rust, and sediment, which could be excluded from other home warranties providers. You will also have the option to get cash for items that need replacement. Another plus is that they offer monthly premium payments for those who do not want to pay annually. Experience and stability, as well as comprehensive customizable plans at reasonable prices, makes American Home Warranty a good choice.
Select Home Warranty
Right up there in the top 5 home warranty companies is Select Home Warranty. They are one of the leading home warranty providers in the USA, with just under 2 million customers and 300,000 real estate transactions, annually. They have paid out $2 billion in warranty claims over the last 5 years, which makes them the top company in this industry. Select is known to offer generous coverage without the need for pre-inspection of properties. They cover all 50 states in the U.S. and have a team of over 15,000 licensed and qualified technicians nationwide. Select offers 4 comprehensive plans for homeowners and 3 for real estate professionals. Their Appliance Plan covers up to 10 appliances with the choice of adding more options. You can even build up your own plan and request a quote for your personal choices of cover which can include systems in your home like electrical, plumbing and even swimming pool and outdoor underground pipes and more.
Like all home warranty companies, Select also has limits and exclusions. Overall though they provide value for money with customizable plans that ensure that you have all your bases covered. Their cap on appliances goes up to $3,000 which is considered to be very generous in this industry. With Select you can choose to pay a lower monthly fee for a higher per service call fee. In order to get an accurate cost, you will need to ask for a quote online as there are factors like location and choice of coverage that will make a difference in price. Their plans are very flexible and you could cover up to 21 home systems and appliances of your choice. No home inspection is required as long as your systems and appliances are in working order when you commence your cover. Accidental damages or damages caused by lightning, fire or earthquake are not covered.
The Home Service Club
The Home Service Club, which was founded in 2008, offers an easy approach to home warranties throughout the USA. Although they are considered to be a new company compared to the other giants like American Home Shield and First American Home Warranty, they are recognized by leaders and experts in the industry. With numerous awards won over the years, the company has built on its aim to offer dependable services at low rates. This has led to them having a strong presence with thousands of happy customers in this field. The Home Service Club is a home warranty provider that is totally upfront and transparent about what they are selling which makes it easier for the majority of homeowners. They offer generous payouts with reasonable caps on all appliances and system services.
The 2 plans offered are fully customizable and you have a choice of which appliances and home systems to include in your contract. The Home Service Club also offers optional cover for sprinkler systems, well pump, water softener, jetted bathtub, roof, pool, spa and sewerage pump. For the truly extensive cover you could also include outside water and power lines. One of their additional extras includes roof coverage and a six-party utility line package. Fine print which includes terms, conditions, exclusions, and requirements are the same for all plans. HSC also offers the shortest waiting period before you can claim. Most warranty companies will not process a claim before the 30 days are up, with HSC you only have to wait for 10 days. The Home Service Club offers a huge choice of online resources for the new homebuyer.
HWA (Home Warranty of America)
HWA, Home Warranty of America is another top-rated home warranty company with a decade of experience in this field. They have extensive experience in home protection plans and offer affordable and comprehensive protection against the high cost of repairs, of major systems and appliances in your home. HWA is highly rated and accredited with BBB recognition. The emergency services are really beneficial as they do take into account medical issues that might arise. Three basic plans are offered and you can choose to only ensure the water heater, air conditioning, and heat systems or include all your major kitchen and laundry appliances. The coverage offered can also be customized according to your needs.
When it comes to claims,HWA is one of the few home warranty companies that allows you to choose your own technician. They also offer the lowest service fee per claim and have a limit of $2,000 per appliance which is quite high when compared to other home warranties. Another benefit that sets them apart, is that they offer the longest guarantee in the industry on parts and labor on all repairs. Additional lifestyle benefits are available with each warranty plan. For real estate professionals, HWA offers discounted prices. At the moment HWA covers all 50 states.