Everything you need to know about Square Cash App
May 28, 2022
Last update at June 15, 2022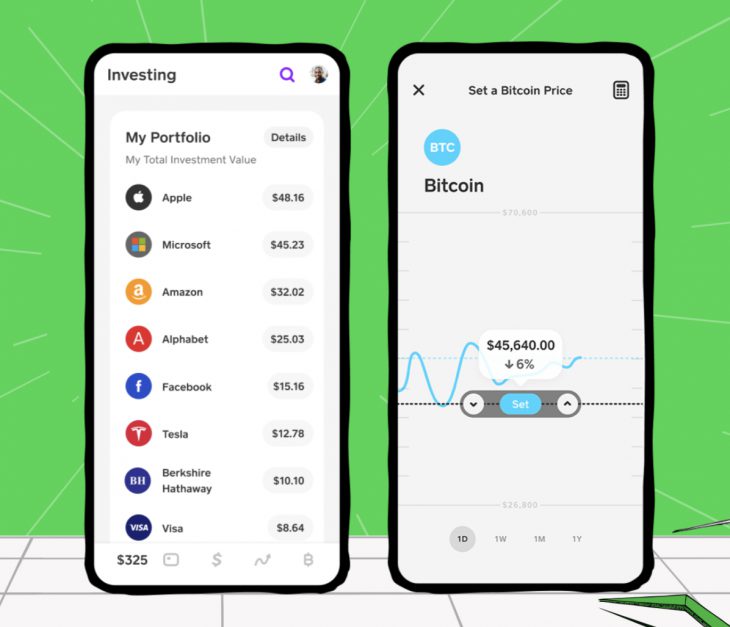 Who is Square Cash? Are they legit?
Square Cash is part of Square Inc. which was launched as a swipe based mobile processing system, in 2009. Square is well known as a cost effective mobile POS system and eCommerce payment processing solution, especially geared for small businesses. Square have expanded their services to include other financial technology products which include Square Cash and Square Cash Card. Currently, it is possible to manage a business exclusively through their financial products, if you reside in the United States. Square recently launched Cash App in the United Kingdom and the app is also available in Canada, Australia and Japan with limited features.
Square Cash was launched in March 2015 to simplify the transfer of money between businesses, organizations and individuals. An updated version of their Cash App was launched in January 2018 to enables bitcoin transactions. Square Cash is owned by Square Inc. a legit leader in the financial technology industry. The company went public in 2015 and has grown into one of the most popular payment processing companies in the United States. The Cash App service was launched in 2013 to an attempt to compete with Venmo, Apple and Google Pay. The ability to use your smartphone to pay for goods or services and the quick transfer of money to family and friends, is one of the best features of the Cash App.
 Square products also include Square reader, Square Payroll and Online Store. With the new addition of Square Cash, Square MasterCard debit card and an application to open their own bank, Square is set to offer full financial services in the very near future. The bank which will be headquartered in Salt Lake City, Utah is set to open in 2021. Square Inc. recorded revenue of over $3.3 billion in 2018 and boasted over 24 million active users in 2019. Their growth has been substantial with a 60% rise per annum. Square Cash has been a huge contribution to this increase in revenue. As of 2020, market capitalization was over $19.47 billion.
What is Square Cash App?
Cash App, which was originally known as Square Cash, is a mobile payment service which allows individuals to transfer money through their smart phones or browser. With a unique username known as $cashtag, you can send or receive money instantly.  In the U.S. you can link a cash card to your Square Cash account for easy transactions, which include a loyalty program called Boost that offers discounts and special deals with associated businesses. The Cash app is only available in the 50 United States and you won't be able to use the Cash App if you're traveling to other countries or living abroad. In order to be able to use the Cash App you will have to be over 18 years of age and have the latest, compatible versions of iPhone and Android devices.
Using the Square Cash App allows you to receive or make payments a lot quicker in comparison to bank credit cards. Separate accounts can be opened for business and personal use. You will be required to link your Square Cash App account with your card or bank in order to transfer your cash balance when necessary. Cash App can be downloaded free on both Android and iOS devices or through Cash.me on any browser. Users can add money to their Square Cash account through their Debit cards. Square cash transaction can only be done with debit cards and are free with a limit of $2,500 a week. For small business transaction the Square Cash Pro does not have limitation on the amount you can transfer but do charge 2.75% on all business transactions. Square Cash is ideal for small payments, on the go, between individuals or for payment of services and the minimum amount is as low as $1.

How to use Square Cash App
There are several ways you can send or receive money with Square Cash. The first is through your browser on the Cash.me website. Mobile transfers can be done through smart phones or with iMessage integration. It is also possible to use Siri on iPhones to send money. Once the transfer goes through the recipient will receive a text or email informing them that their money is on the way. For this to be possible you will have to input the recipients $Cashtag or their mobile phone number which must be connected to their Cash account.
If you are using a browser you will need to connect to Cash.me and transfer money using the recipients $Cashtag number. Easy to follow prompts will guide you through the steps required using debit cards that are linked to bank accounts.  Cash.me can be located through any secure web browser and you can register a personal and business account to use whenever you need to transfer or receive money. All you need to do is enter a card number, payment amount and security code to finalize a transaction.
When you receive a payment, the money is added to your cash account balance and you can either ask for the amount to be transferred to your linked bank account or keep the cash balance in your Square Cash account to use for payments online or with your free Square Cash Card. Square Cash is available for everyone and it is best to keep your personal payment transactions separate in order to avoid paying the 2.75% charge for business use. Note that personal accounts are monitored and if heavy activity is noticed, the account can be converted to a business account, incurring the relevant charges.
Square Cash is another alternative for money transactions and the ease of use through smartphones is said to be the reason why they are so successful. To keep tabs on activities through Square Cash you will need to create an account and sign up for text and email alerts. You can use your bank account instead of a debit card for receiving payments but you will need a debit card for sending payments. Cards allowed are MasterCard and Visa and they must be linked to a checking account.
How much do you have to pay?
When you send money through Cash App you will be only be charged 3% of the transaction amount if you use a credit card. There is no charge if you send money from a debit card. Other charges include 1.5% if you request immediate bank account deposits. Normal deposits take 2 working days and you can opt for the instant deposit feature. Payments received on business accounts are charged 2.75% of transaction amount. Individuals can also use the platform to make personal payments using a credit card, instead of their Cash App balance, for a 3% transaction fee. Since late 2019, Bitcoin purchases incur a charge of 1.76%.
Is the Cash App safe to use?
Square's ID verification and encryptions allow for safe and easy money transfers. Data is encrypted before sending to Square's servers and the addition of fraud detection features will protect you from fraudulent transactions as much as possible. The Cash App also offers a Security Lock setting that requires a unique password for every cash payment made. You can also activate other security features which include touch and face ID to unlock your mobile device for added security. Text and email messages are also sent every time you make or receive a payment. If an unauthorized transaction occurs you must contact Squire Support Team immediately for advice.
With money being transferred digitally at an alarming rate, security must be concerning. Square utilizes a variety of safety features to process billions of dollars in transactions each year. They offer a choice of security locks which include PIN entry, Face ID and Touch ID to protect you from unauthorized withdrawal of funds. PCI-DSS level 1 certification encryption is in place to protect your personal information. Bitcoins are stored securely in their offline system for added security and you also have a choice of disabling your card instantly at any time. Settings on the App and web page allow you to request email and text notification if there is movement in your account.
If you wish to cancel a payment this must be done before the recipient has redeemed the funds. This might prove difficult as payments are done automatically if the recipient has submitted their debit card details. If you see any unauthorized charges appear in your bank account you will need to contact your bank immediately to utilize the protection provided under federal law. It is wise to opt for the alerts available on Square Cash so that you are aware of all transactions. If you can prove that you have followed best practices, Square Cash offer up to $250 cashback protection each month.
Square Cash is designed to function with the minimum human involvement and this means that it might be difficult to get a reply from their customer service which cannot be contacted telephonically. For extra security it is best to password protect any device you use to contact Square and also set Square Cash to require 3 digit security code on you card before any transactions are fulfilled. In some cases when transactions are over a certain level you will be asked to submit personal information like you social security number and you date of birth. Be aware that if you are not protected with an up to date anti-virus you could be vulnerable when sending personal information via email.
Check out the best Square alternatives
Are there any limitation using Square Cash?
The Cash App from Square does have some limitations. On personal accounts you can only send a maximum of $2,500 per week. If you exceed any limits, you will be asked to verify your name, date of birth and the last 4 numbers of your social security number. There is no limit on how much money you can receive but if it is in excess of $1,000 in 30 days, you will be asked for verification.
How does Square Cash compare?
There are many alternative person to person payment options available online, some very well-known like PayPal which has international reach, and their subsidiary Venmo which is one of the most popular person to person money transfer platforms in the United States. Smartphones have played a huge part in promoting digital payments that are fast and convenient. Many people rely on digital wallets to make their daily payments and there are quite a few options online. This is how Square Cash compares to three of the more popular money transfer services available.
Square Cash vs. PayPal
Apart from the stronghold that PayPal has in this industry, the biggest difference is that PayPal offers international services and money transfers, and they have held their position in this field for decades. Square Cash is limited to the United States with some limited features in the UK, Japan, Australia and Canada. Both offer withdrawal of money from account balances connected to debit cards or bank accounts and the choice of transferring funds. PayPal account balances can also be used for purchases with online retailers. Both companies offer standard and instant deposits with Square Cash charging 1.5% of transaction and PayPal $0.25 for immediate transfers. Fraud protection from PayPal only covers payments made for goods and services, not personal transfers and their resolution center needs to be notifies within 60 days. Square does not have a resolution center and their chargeback protection only applies under strict rules which are determined on a case by case basis. PayPal charges a 2.9% fee, plus $0.30 per transaction, for payments made from a debit, credit card or PayPal Credit whereas Square charges 3% if payments are sent using a credit card or 2.75% for business transactions.
Square Cash vs. Google Pay
Google Pay is mainly used for sending money to individuals and small businesses free of charge. Both sender and recipient must be registered and they offer fraud protection on all verified unauthorized transactions whereas Square Cash only offers very limited protection. Google Pay withdraws money from debit or credit card as well as from a Google pay balance and deposits into a default payment method as specified on your account with no charges. With Square Cash you will pay a fee if using a credit card but you can elect to have any cash balance deposited into your bank account. Both companies offer email and message alerts. Google Pay offer money transfers from a debit card or cash balance with them. Funds deposited to a bank account may take up to four business days whereas Square Cash gives you a choice of instant deposits with an extra charge 1.5%.
Square Cash vs. Venmo
Venmo is very similar to Square Cash as they both allow you to withdraw from your account balance or debit card which is connected to a bank account. Credit card withdrawals incur an extra charge with both companies. Deposits into a bank account are free and Cash App allows you to spend funds using a Cash Card Visa Card whereas with Venmo you can only use your account balance to pay for goods or service using a Venmo card at merchants that accept the card or offer Venmo as a payment option. Standard and expedited deposit options are available with both companies and charges for instant deposit are 1.5% on Cash App and $0.25 on Venmo. Square Cash offers limited fraud protection whereas Venmo does not offer any protection unless disputes are made from issuing banks. Venmo charges a 3% fee to send money using a credit card and $0.25 to make an instant transfer from your Venmo balance to a bank account whereas Cash App charges the sender a 3% fee only if using a credit card and businesses are charged 2.75%.
In Conclusion
Cash App can be used by anyone to send or receive money efficiently using a $cashtag, phone number, email or QR scan code to pay. The App can be downloaded instantly onto smart devices from the App store or Google play. You can receive your paycheck or other direct deposits earlier if you opt for the Cash App routing and account number. For those residing in the United States a free Cash Card is available for online and in store payments using your cash balance. Cash App can also be used for stock investments and bitcoin purchases.
Square Cash, which was launched in 2013, is the fastest growing person to person digital payment system in the United States. This service was made available for instant digital, streamlined payments, to individuals or services, without the inconvenience and lack of security involved with using paper checks or the high cost of using credit cards. The introduction of the $Cashtags, which is a unique identifier that enables anyone to create a personalized name, can be posted anywhere to let people know that they can pay you through Square Cash from the Cash App or on the cash.me website. $Cashtags let your customers, friends and family pay you quickly and securely. App Store and Google Play have received thousands of 5 star ratings for the Cash App which proves that users are more than happy with the services provided.
Check out the best Square alternatives