What Are the Benefits of a Restaurant POS System?
November 23, 2020
Last update at December 2, 2020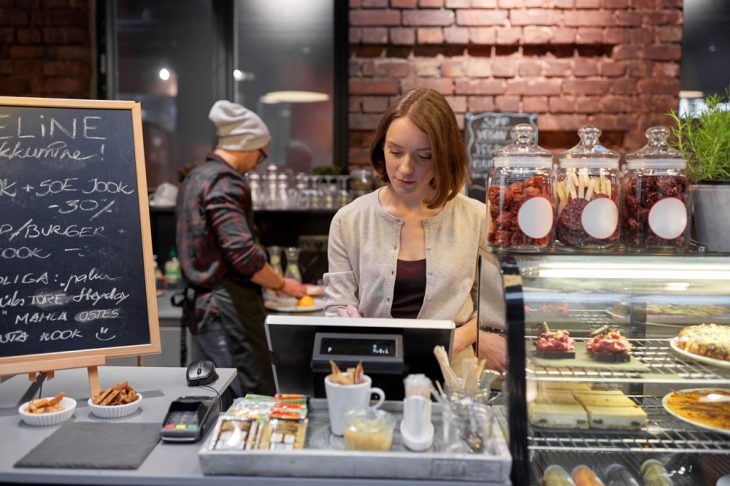 Point-of-sale (POS) systems have become commonplace in the majority of businesses in the service industry. POS systems contain many components that interface with each other to make all of the establishment operations much easier, with hardware and software working in conjunction to provide better organization, convenience, and inventory control. Many retail establishments and restaurants rely on POS systems for several reasons, and there are a number of advantages to using POS systems, particularly in restaurants. So what makes the best restaurants POS systems the best? Read on:
Integration
POS systems in restaurants cut out the detail of having to keep manual books and having to synchronize receipts with transactions. In retail, the POS also keeps track of inventory, but that isn't an issue for restaurants. What makes the best restaurants POS systems is the instantaneous logging of transactions into a software program, and the monetary exchange of transactions, which is instant.
Error Prevention
A consequence of integration, lack of error is another key feature of the best restaurants POS systems. Less recordkeeping and accounting steps mean there's much less chance that some financial details could get lost in the shuffle. With the best restaurants POS systems, all transactions are instantly logged, and all the details are stored in one place for easy reference.
Convenience
Having a POS system is incredibly handy, especially since the great majority of transactions are done by swipe, chip, or tap, which means much less hassle for your patrons, leading to increased service. As well, the best restaurants POS systems are next to instantaneous, with transactions being completed in a matter of seconds. In many cases, modern POS systems in restaurants operate on wireless debit machines that can be brought for in-table services, meaning your patrons can pay for their meals from the comfort of their table at their own convenience.
Oversight
One of the truly great things about the best restaurants POS systems is how much easier it makes not only monitoring finances, but analytics as well. A POS system can be set up to be instantly accessed from any terminal, and it can be used to instantly track staff management, inventory, reports, taxes, and cloud analytics, among many other things.
Labor Organization
Speaking of staff management, a POS system in a restaurant can also be used to track and optimize distribution of hours for labor. Using analytics, a POS system can tell you when your busy and slow hours are so you can easily schedule accordingly. The best restaurants POS systems also track employee clock in and out times.
Marketing & Promotion
Finally, the best restaurants POS systems can really help with promotions contributing to repeat business. For instance, you could use it to start a rewards or frequent user program that rewards repeat business with incentives like discounts or free items. This will prompt word-of-mouth advertising as well, meaning less need to spend on media advertising.
Best Restaurants POS Systems
POS systems have become advanced and more elaborate than the simple debit machines of the last twenty or so years. Now, all the best restaurants POS systems come packed with features that will improve the efficiency of your business. For a great selection of the most popular POS systems for restaurants of the day, visit Comparisun.