Comparisun Guide for Business Insurance
November 15, 2019
Article by Chris Costi, Last update at June 15, 2022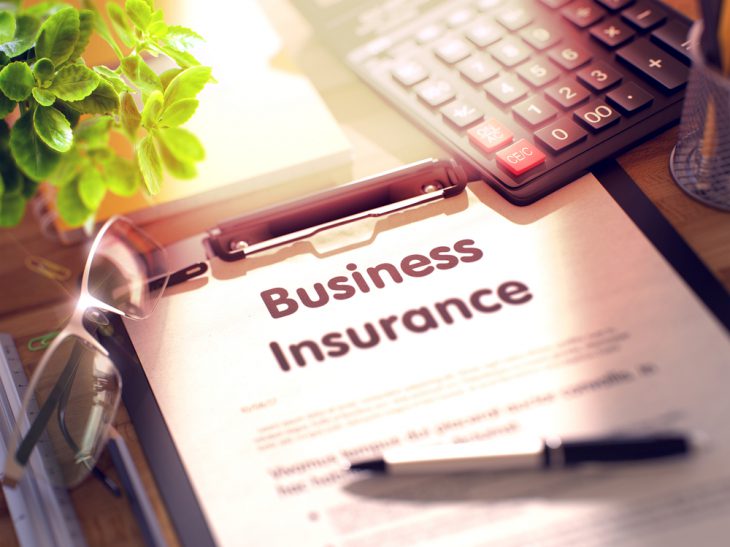 Unexpected events occur. Even in day-to-day life, things never go as planned. Everyone can relate! The same goes for business…
When all doesn't go as you would like, your business insurance policy will save the day and protect you and your business from everything from natural disasters to unwelcome legal claims and beyond. Unfortunately, there are a number of events that could happen that could wipe out a small business before a desk has been bought!
As soon as any entrepreneur decides to kickstart their own business, the risks begin. In a space full of complicated jargon, different insurances and daunting decisions, it can quickly get complicated; however, without cover, as a business owner, you could end up out of your pocket.
Fortunately, you can save yourself the worry and financial stress through the wide range of insurance types available for small businesses.
The team here at Comparisun know first-hand what it means to start and manage a business and don't want to leave you in the dark, and with that in mind, here is an extensive rundown of every type of small business insurance you may need and when/why you would need it.
General Liability Insurance
Who For? Every business – even home-based.
Why? This policy protects you against financial loss for several reasons. It will provide both defense and damage if you or your products/services have or have alleged to have cause bodily harm or property damage to a third party. It will protect against bodily injury, property damage, medical expenses, libel, defending lawsuits, slander and settlement bonds or judgments.
Examples. If a customer slips and falls in your store and makes a claim for medical treatment, your General Liability Insurance will help to cover these costs.
Professional Liability Insurance
Who For? Business who provide a service to customers.
Why? Often known as errors and omissions (E&O) insurance, professional Liability Insurance will cover a business against negligence that results in mistakes or failure to perform. This policy does not have a one-size-fits-all guide. Each industry and business will have its own set of concerns which will be set out in a customized policy here.
Property Insurance
Who For? Everyone!
Why? Whether you rent or own a space for your business, property insurance is vital. This will cover any equipment, inventory, furniture and so on, in the event of a fire, theft or storm etc.
What If I Run a Business From Home?
Even if you run a business from home be sure to have property insurance. You can get coverage added to homeowners insurance that offers protection for a small amount of business equipment and liability for third-parties, however, homeowners policies won't cover home-based businesses in the way that commercial property insurance does. 
Be sure to find out from your insurer what additional insurance you'll need to cover all your equipment and inventory. Better safe than sorry.
Business Owners Policy
Who For? Small business owners, especially home-based.
Why? A BOP packages all the essential business coverage conveniently into one. Often they will include property insurance, vehicle coverage, business interruption insurance, liability insurance and crime insurance. Based on your specific needs, your BOP can be altered. This is a simplified, money-saving option and is a very popular option for small business owners.
Commercial Auto Insurance
Who For? Owners of a company vehicle that carries employees, products or equipment
Why? Whether you are delivering cakes or people, commercial auto insurance will protect the vehicle and its contents. From vans to trucks or just cars, this policy will cover damage and collisions.
What If I Don't Have a Company Car, but Employees Drive own Cars on Company Business?
If employees carry out company business but using their own cars, you should have non-owned auto liability. This protects your business in case the employee doesn't have the right insurance cover. This can often be added to your BOP.
Workers Compensation
Who For? Any business with employees, specifically W2 employees
Why? This type of insurance will protect you if any employee has an injury on the job. It will provide wage replacement and medical benefits. In exchange, the employee also gives up their right to sue their employee. This is perhaps one of the most important types of insurance as it protects you and your business from legal complications. The laws will vary from state to state, but all require you to have this insurance if you have W2 employees (an employee who receives a regular wage and employee benefits).
 If you find yourself in an incident where an employee has suffered an injury and you don't have workers compensation, the penalties can be severe. As soon as one employee is hired, this should be added to a business's insurance policy – even if they are performing low-risk work.
Business Interruption Insurance
Who For? Everyone who requires a location to do business
Why? If business operations are interrupted due to a disaster, you would suffer from lost income due to staffs inability to work. This type of insurance is especially applicable to a business that requires a physical location, such as retail stores. Your Business Interruption Insurance will compensate if your business has lost out financially within this unfortunate period.
Data Breach Insurance
Who For? A business storing data/non-public information
Why? If your business is, or will be, storing sensitive or non-public information, whether about employees or clients, you are responsible for protecting that. This type of insurance policy will protect you if a data breach occurs, either electronically or from a paper file. If you are a digital-based company, dealing with any type of data, this is for you. 
Directors and Officers Insurance
Who For? Directors and Officers of a company whose job may find themselves in a legal situation
Why? This policy would protect the directors and officers of a company against any actions that affect the profitability and/or operations of the business. If one of these people finds themselves in a legal situation as a direct result of their job, this can cover costs and damages as a result of a lawsuit.
Legal Requirements
In some cases, you may even be legally required to purchase certain types of business insurance – for example, the federal government requires every business with employees to have a workers' compensation, unemployment and disability insurance. Be sure to check what your legal requirements are for your specific circumstances. Your insurer should be able to inform you.
These are just a few of the types of insurance you could possibly require. You may also want additional coverage with personal umbrella insurance. This type of insurance is an extension to an existing policy and covers beyond the regular guidelines. 
–
By ensuring you have the correct small business insurance, you can save you and your business a huge financial crisis. If you're not 100% sure what policies you'll need, be sure to seek guidance from your insurer and put plans into place as soon as possible.
Compare your insurance with Comparisun to be sure you get the best deal and set your business off on the right foot.