Compare the best wine store POS systems
February 19, 2019
Article by Chris Costi, Last update at June 15, 2022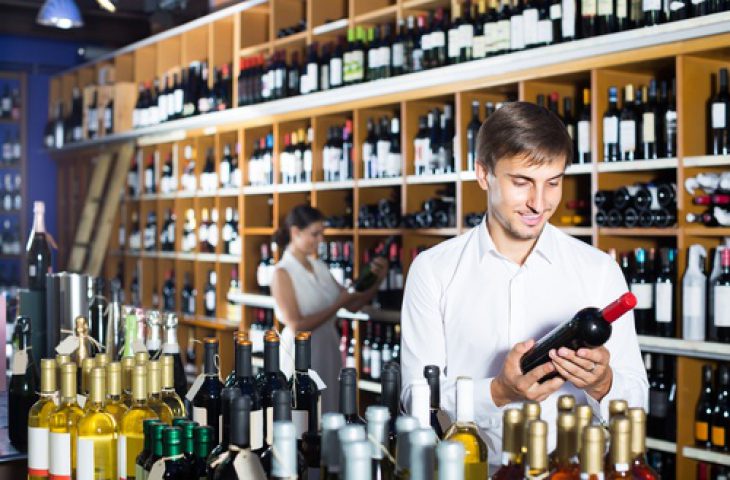 Wine stores usually are classified as retail businesses, they purchase local and important prepackaged wine and sell directly to the end customer. In the US, and other countries, the liquor industry is regulated, offering you the confidence of owning a  safe and compliant point of sale system.
Knowing everything about the wines you sell is a must if you want to be a successful wine merchant. This would include knowing the origin, alcohol percentage, and type. You have to be an oenophile if you want to sell wine and be able to make recommendations and keep a close eye on your customer's preferences.
Wine is a sociable product and keeping track of your customers and organizing promotions and special offers are necessary. To do this you would need a point of sale system that has a strong customer loyalty program with gift cards and loyalty points. Wine tastings are a big part of running a wine store, and your software should be able to send instant notifications to your customers.
How to Choose the Best Wine Store POS System
One of the most important features you will need for your wine store is a strong inventory application. You will need to categorize the wines by vintage, type, size, and price as well as keep track of suppliers' details. Wine has specific requirements and in most cases also needs to be stored correctly. Your inventory system should be categorized to reflect the location of each type of wine.
The POS system you choose should also be able to handle small wine stores as well as multi-locations when needed. Tracking sales and a decent accounting package are required in order to keep up to date with taxes. Other required features would be a customer loyalty management program and a cloud-based point of sale system which would allow your business to run when offline.
Why Get a Wine-Store Specific POS System?
Although wine stores are categorized as retail businesses, they do have specific needs that other retail stores do not have. Anyone selling alcohol needs to be compliant with government legislation specific to their location. One consideration is not being able to sell your products to underage customers.
 This is because:
To run a wine store successfully you must be able to keep track of your inventory very closely. What differentiates wine stores from other retailers is that they have to keep track of various details of their stock, namely type, vintage, expiry dates, size and price in order to run the business successfully.
Being legally compliant is important and your POS system should have the correct feature to help you do this. Unlike other retail stores, keeping track of your customers is of the utmost importance. You will need to be able to send out automated notices of special offers, wine tasting invitations and other promotional material.
Your POS system should also have the ability to work both as a web-based cloud system and offline. Being able to keep track of your inventory from anywhere at any time is a big bonus. Ease of use and the ability to train your staff quickly is preferable and you should also have the ability to manage returns, refunds, and store credit and cash management on a multi-user platform.
Any wine store POS needs to have several features:
The most valuable feature for any liquor store is inventory. In a wine store, you are constantly organizing, buying new and old featured wines. Being able to keep track of every bottle in your store, flawlessly, is of great importance. Barcodes, labels and stock transfers should be easy to control.
Customer management with the ability to keep track of age, birthdays, email address, phone numbers, preferences, etc. are another feature that will help you promote your store.  A cloud-based system with easy setup and installation is a big plus and a payment processing platform should be integrated into the system. Being able to accept all types of payments both in-store and via mobile device is preferable.
The Best Wine Store POS Systems
There is quite a few suitable point of sales systems that you could use, our choice of the top three are as follows:
ShopKeep: the easy to use POS system
ShopKeep is a highly rated, cloud-based point of sale system. They provide their own integrated payment processing system and offer a top inventory tracking feature. ShopKeep offers in-depth analytics and reporting which is accessible from anywhere at any time. Scanning inventory with a blue tooth scanner makes it easy to keep track of your stock as it is linked to the iPad cash register. Another important feature offered by ShopKeep is employee management and they also have an award-winning customer service facility which is available 24/7.
When it comes to cost, ShopKeep offers a monthly subscription plan which starts at $69 per month. Payment plans can be customized to your needs and you could request a quote to get the right package for your wine store. Payment processing can be done directly through the ShopKeep Payments or through a processor of your choice. enter to read the shopkeep review.
LightSpeed the cloud-based integrated POS
LightSpeed is a cloud-based integrated point of sale system that can be customized to meet the specific needs of a wine store. Their system is designed to work on Mac or any iOS device and they offer in-depth inventory management that generates in-depth analytics to help you keep track of every item in stock in great detail. LightSpeed Retail offers hardware that you can order online and has purchasing inventory features to keep track of your vendors. You will also be able to ship products to your customers.
Mobile payments can be made if you choose to deliver wine directly to customers. You might even consider setting up an online store, which LightSpeed can help you set up. Lightspeed offers 3 pricing plans starting from $99 per month. All their packages include Omni channel capabilities, 24/7 support with free updates, secure cloud backup and basic reports. enter to read the lightspeed review
Shopify with in-depth inventory management
Shopify is another great choice for the wine store. With Shopify, you will get in-depth inventory management, customer management, and a comprehensive store management application. All sides of cash management are taken care of with the ability to make refunds, exchanges and give store credit to chosen customers. Shopify offers portable registers with automatic tax calculations that are programmed according to your location.
Shopify is suitable for small to medium sized wine stores and offers the capability of selling instore and through their e-Commerce platform. They offer unlimited bandwidth and you can accept all types of payment through their Shopify Payments platform. They offer award-winning customer service and you would have access to sales channels like Amazon and Pinterest. Shopify has 4 payment packages and the Life plan starts at only $9 per month. enter to read the shopify review
How to Choose?
Wine store owners usually work long and hard hours and the POS system they choose should make their life easier. A big consideration when choosing the correct POS system for your wine store, apart from the features, is the cost. If you are a startup or small business you might benefit from starting small with an affordable, pay as you go package.
Finding the right system will help you control and organize your business. Streamlining your inventory with barcodes, and the use of a scanner will give you information on where every item is located.  It is not just a matter of having a product with a price, with wine you will need to know all the relevant information on each label, in detail.