Retail Payment Options: The More, The Merrier
January 7, 2019
Article by comparisun.com, Last update at December 11, 2019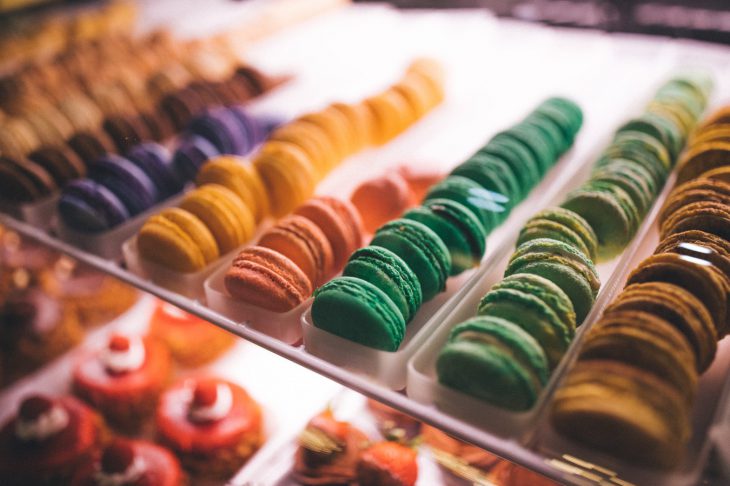 Gone are the days of just offering PayPal as a payment option on your website. 10 years ago, a PayPal button on your site was enough, and in fact, many customers preferred it for their buyer protection policies. It was a reputable, secure, and trusted way to buy things on the internet back when people were still getting used to the idea of using their credit cards online.
But online retail has grown and changed a lot since then. The options for secure online payments have exploded and customers are a lot more comfortable and experienced with online purchasing.
Online retail isn't the only place that's changed in the last decade. If you're a physical retailer, the days of using a simple cash register or POS to process orders and take payments are over. Customers want their choice of payment method in-store – and they expect the process to be accurate, fast, and streamlined. And even more so when your store is both online and offline.
Customers want more choice
These days, customers want and expect more choice from retailers. They want their choice of online/offline, shipping, timing, location, brand – and of course, payment methods.
But with new (and exciting) options coming out all the time… where do you begin? And how do you integrate everything into your systems so that it all runs efficiently?
We've put together a round up of some of the top payment options you might like to consider offering in your store, including why they may (or may not) work for you. Hopefully, by the time you get to the end of this article, you'll have your top 3 (or so) to investigate further and then integrate into your checkout systems.
PayPal
Pros
Familiar

Extremely well-known

Trusted

Secure

Simple to set up

Easily integrated

Users can use their PayPal balance or pay through PayPal using their bank balance or credit card

Flexible options like PayPal Credit
Cons:
Fees for sellers are a little higher than most other platforms

Less control over the user experience, as it directs them off your site

If unfamiliar, users may think they need to set up a PayPal account to use it
Best For You If..
You need a quick and simple solution

You want to increase buyer confidence

It'll increase your conversions enough to cover the extra fees

You're just an online retailer
Pros
●     As it's a self-hosted payment gateway, the customer experience stays on your site
●     You can control the user's journey
●     Clean and customizable design
●     Increasingly well-known and trusted
●     Smoothly integrates with a lot of systems
Cons:
●  Can be a bit fiddly to set up

Google Wallet
Pros

Cons

 

Speed up the purchasing process for customers online, in-store, and in apps

Create reward programs for users

Added features like splitting bills or payments

Not yet widely adopted

Users need to sign up and get the app(s)

Not available for the sale of digital goods

Set up on your site can take a few days

 
Best for you if…
You want to keep up with the latest and most popular payment methods

Your customers are more likely to be Android users

You're okay with it potentially evolving and changing in the coming years

You sell on multiple platforms (both online and in-store)
Apple Pay
Pros

Cons

 

Users get faster purchases online in Safari, in-store, and in apps

Secure

Includes fingerprint authentication

Integrates with many popular online payment platforms

Not yet widely adopted

Users need to sign up and get the app(s)

May require fiddling with a few lines of code

 
Best for you if…
Your customers are more likely to be Apple users

You want to keep up with the latest payment methods

You're okay with changes in the coming years as it evolves

Your store has built-in Apple Pay integration

You sell on multiple platforms (both online and in-store)
Amazon Pay
Pros

Cons

 

Integrates with the top eCommerce platforms

Is a strong, familiar brand

Faster checkouts for customers with existing Amazon accounts

Secure and protected

Only available in certain countries

If a customer's card declines, the Amazon branding can confuse them

Some people report extra paperwork involved in set up

Some sites will require coding/development to integrate Amazon Pay

 
Best for you if…
Your audience are based in the USA, UK, Austria, Belgium, Cyprus, Denmark, France, Germany, Hungary, Ireland, Italy, Luxembourg, the Netherlands, Portugal, Spain, Sweden, or Switzerland.

Your audience are familiar and comfortable with Amazon

Your store offers built-in integration

You sell on multiple platforms (both online and in-store)
Afterpay
Pros

Cons

 

Allow customers to buy now, pay later

You get paid straight away

Afterpay assumes the risk of customers not paying

Increase conversions

No interest charged to customers if they pay on time

Works online and in-store

Easily integrates with leading POS and eCommerce platforms

Account limitations mean it may not work for big purchases

Some negative connotations – as it can encourage bad spending habits

High interest fees for your customers if they don't make their payments on time

 
Best for you if…
Your customers like to buy things on credit or make impulse buys

You sell physical products

Your store offers built-in integration

You sell on multiple platforms (both online and in-store)
Bitcoin
Pros

Cons

Adoption is increasing

Funds often transfer instantly, which means you can ship products faster

Comparatively low fees

Secure transaction

No charge-backs

Customers can maintain full privacy

Still evolving

Not widely adopted… yet

Some barriers to entry like setting up your digital wallet and then buying Bitcoin

Not integrated into many online store platforms yet
Best for you if…
You're experienced with digital currencies

Your audience is extremely tech-savvy

Your brand is modern

You're able to adapt quickly to any changes

You can get your head around the tax/legal ramifications in your local area
Integrated POS & eCommerce
For example Lightspeed HQ, Square POS, and Clover POS (see reviews of the best POS systems).
Pros

Cons

Instantly update your inventory and sales data whether you make a sale online or offline

Reduce admin

Reduce staff hours (save on labor costs)

Additional fees for this feature

Additional set up

Time spent adapting your system (like product descriptions) to work for both POS and online
Best for you if…
You're both an online retailer and physical store

You want to streamline your sales and admin

Your online shop interface offers integrated POS options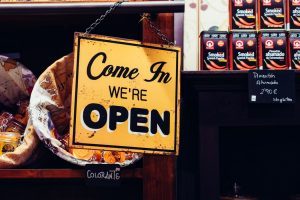 Don't overwhelm your customers
We've mentioned quite a few options here… and there are plenty of others we've left out. It can be a little overwhelming for you. And while it's great to offer lots of options to your customers, it might overwhelm THEM as well if you offer every payment gateway on the planet!
We're not saying you should offer ALL these options. Usually, your three best payment options are enough to give your customers a choice without overwhelming them.
So, how do you choose the right ones?
In some cases, it'll be obvious.
For example, if you're a retailer with an online and physical store, you'll definitely want to offer payment methods that integrate with both your POS systems and your online store. These will give you a full 360-degree view on orders and payments in your business, no matter where they happen. You'll also probably want to look into offering Digital Wallet options (like Google Wallet, Apple Pay, and Amazon Pay) as these are designed to work with in-store card readers and online/app checkouts.
On the other hand, if you're just online, PayPal and Stripe are an obvious choice. Or if your audience is highly tech-savvy, Bitcoin will likely be an attractive option.
But a lot of the time, it'll be less obvious than that.
Start by taking a step back and ask yourself some questions:
Do you need a solution that works for online, offline, or both?

Think about your audience and your business – what makes sense for them?

What makes sense for the types of products and services you're selling?

Look at your competitors –  what options do they offer?

What options aren't your competitors offering that your audience would appreciate?

Check the reviews – what do customers think about each payment option?

What are the payment terms for you (and your customers)?

What fees are involved?

Will it smoothly integrate with your existing systems?
This will help you evaluate your options and narrow them down to the top three. Once you're fairly sure you've narrowed it down to the right ones, integrate them into your checkout process as soon as possible.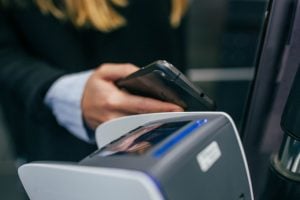 Test, review, adapt
Over the next few weeks and months, pay close attention to your conversions. See if they increase or decrease (accounting for other factors like your advertising efforts and seasonal demand). Listen to feedback from your customers. See which payment options get picked the most. Consider swapping out your least-used payment option for an alternative option after a few months (like a split-test) to see if your customers convert better with something else.
The great thing about this is you're not locked into anything, and you can experiment to see what works. Think of it like any other website test or edit… like editing the titles or descriptions on your products to improve conversions. Start by offering the payment methods you think make the most sense, then change them up as you go along.
You might also be interested in The Best POS Gas Stations 
More options mean more sales
Why go to all this trouble? It's simple, really. Offering more choice could help you grow your business and convert more customers – whether it's in-store or online. It really is "the more, the merrier" when it comes to your payment methods (within reason!).
You'll make it easier for customers to buy from you when they can pay using their preferred method. They'll check out faster which means less cart abandonment, higher conversion rates, and more sales. And with integrated in-store POS and eCommerce payment methods, you'll also reduce your admin and paperwork.
But perhaps most important of all, your customers will feel like you "get" them because you've got their favorite options available.