Compare the best liquor store POS systems
March 22, 2018
Last update at June 15, 2022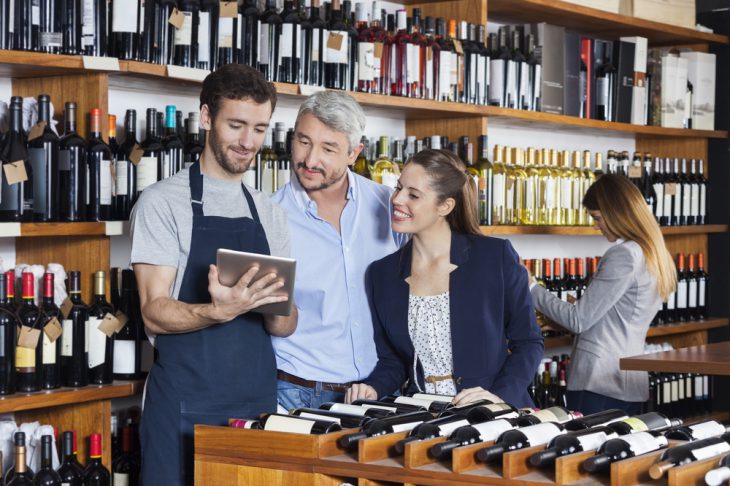 A liquor store point of sale (POS) should do more than just tally orders. We're well beyond the days when a cash register and a spreadsheet was all that you needed to run your business.
One of the biggest advances in liquor store point of sale is the introduction of iPad-based systems. As the software is cloud-based and licensed, the cost is significantly less than the price of a legacy POS system. What once might have cost upwards of $10-20 thousand dollars can now be had for a low monthly fee.
Features like inventory control, supply chain management, ordering, communication, profit and loss reporting, labor tracking, and payroll functions complete the picture – but that's just scraping the surface. Let's take a deeper dive into how your POS can help make your liquor store more efficient and profitable.
How a liquor store point of sale system supports your efficiency
Manage multiple payment types with ease
Managing cash and payments is much easier when using a modern POS system. It expedites your cash-outs and end-of-day processes and delivers reports that are fully customizable and easy to understand. On a busy day, you might handle multiple methods of payment, customer accounts, credits, returns, and voids, and all of these actions will be noted as a separate line item on your end of the day read.
This virtually eliminates all the paperwork you would normally have to do to reconcile the day's sales and, in some cases, will eliminate errors completely. TouchBistro, for instance, offers a fully-integrated payment system, eliminating the need to close the payment manually.
Greater accountability
If you work with multiple salespeople in the store, they can each have their own access numbers. This allows you to better monitor their performance throughout their shift. A major pain point with a lot of liquor stores is that several clerks may have access to the cash over the course of the day. If there is any discrepancy in the cash-out, this makes it very difficult to hold anybody accountable. Often, it's a simple case of forgetting to make note of a void or closing a bill to cash instead of credit – but when each employee has their own cashier number, simply knowing that they will have to answer for any losses will make the job of managing them much easier.
Reduce inventory time
Nobody loves inventory. However, maintaining an accurate count of your stock is imperative to managing your business. Most modern liquor store POS systems have an excellent inventory module. Along with the reporting modules, this is one of its most valuable features.
Once you have entered your inventory into the POS system, you can set it up to take stock out of inventory when it is sold and enter items back into stock when they are returned. Liquor store POS like Shopkeep offers support for bar code scanners, further simplifying the process. Supplier information can be entered for each product and notifications can be set up to let you know when you're running low on a product. Lightspeed POS also supports stock transfers between stores, a handy feature when you are running several locations.
Manage labor more accurately and effectively
Keeping your labor costs in line is key to maintaining profitability. Your employees can sign in and out of the POS, giving you an accurate accounting of work hours for each individual clerk. If somebody is consistently late or tends to clock out early, you will know it. If an employee forgets to sign in on time, you can easily adjust it. Using the reports module, you can track your labor costs against sales to help you make budget-wise decisions on staffing.
Monitor multiple locations and make better business decisions
If your business model includes several locations, a modern liquor store point of sale simplifies and streamlines management processes. All locations can be tied into a central database to help you better manage your inventory as well as staffing and reporting. No matter where you are, whether you are working from home or on the go, you can get a real-time snapshot of what's going on at every location, right down to how many people are on the floor and what's flying off the shelf.
Empower your sales people – Mobile checkout vs. Cash registers
Long checkout lines are a thing of the past when your clerks can expedite a sale on the floor. Each employee can check out their customer using a mobile app for iPhone or iPad, shortening the time-to-sale, reducing the frustration of having to wait in line and improving customer satisfaction across the board. For instance, if a salesperson is talking to a customer about a particular wine and they are on the fence about it … left to their own devices they might "think about it" and move on, meaning you've lost the opportunity to sell. With mobile check out, your sales personnel can check them out quickly before they've had a chance to change their mind, increasing sales and inviting loyalty through excellent customer service. 
Other benefits of installing a modern liquor store POS system include: