6 Important Points For Choosing a Credit Card Processor
July 15, 2018
Last update at December 10, 2020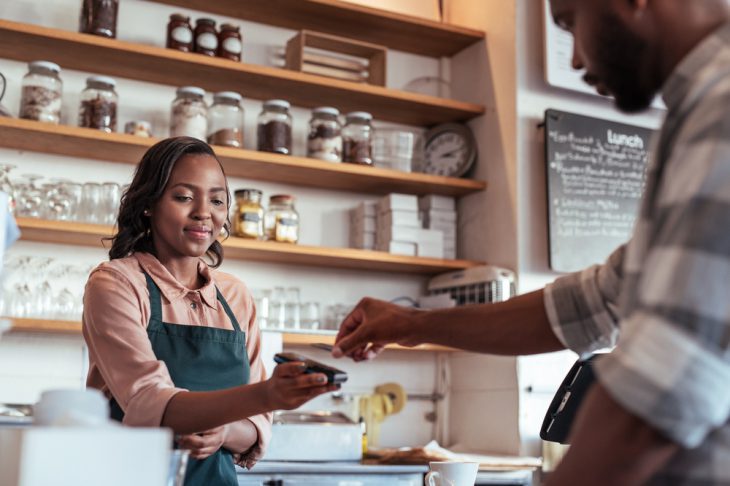 Your products are well-stocked, inventory is checked and organized, and you've got sparkling displays to entice customers into making a purchase. Maybe your e-commerce site has beautiful photos, great product descriptions, and an easy checkout system.
You're rearing to get started, but what about payment processing?
One of the most important elements of a store, or any business, is accepting payments. Choosing the right one is key and can often make or break a business.
Cost
For any small business, cost is always one of the top concerns. Between profit, taxes, lease space, employee salaries, supplies, and marketing, you've got to consider the pros and cons of taking on additional costs.
Compare the fees of several credit card processors and weigh the advantages and disadvantages of each. Some may include special offers and discounts, others may have less bells and whistles, but lower fees. Just like anything in life, there is no one-size-fits-all solution for every business.
Take the time to understand which one gives you the most bang for your buck.
Processing Time
How long it takes a credit card processor to send the funds to an SMB's merchant account is a critical factor to consider. The usual amount of time can be anywhere from 24 hours to 3 business days.
Some processors offer next day funding but not all, and it is worth to ask before making the decision. 
It's important to understand that there are several steps that happen from the moment a card is swiped through a POS terminal until the merchant receives the funds in their bank account:
First, payment is provided by the customer.

Second, accepting the funds requires authorization from the customer's bank, which usually happens within a few seconds. After that, there is some back-and-forth communication that occurs between the customer's credit card, their bank, and the merchant.

Third, once everyone is satisfied, the funds are released to the merchant's bank account.
All of these "behind the scenes" activities are what constitute processing time.
Flexibility 
Customers want to have options. Think about it – SMB owners are customers of their bank, hardware store, grocery chain, or restaurant. Doesn't everyone like having more than 1 or 2 choices?
When it comes to paying for purchases, people want flexibility. For example, American Express is known as one of the most expensive credit card companies with the highest interest rates in the market, and yet, 112.8 million AMEX cards are in use worldwide.
When considering which processor to use, consider the types of credit card companies they accept. If, for instance, they don't accept AMEX, you should weigh that against the number of customers who likely have an AMEX card and how that could impact your business.
If you don't accept this card and customers won't buy from you, it may be necessary t to spend those high fees if you'll see more business from it. However, if your customers have more than one type of credit card (as most people do), then you may decide that it isn't worth it, after all.
Reputation
PR matters. A processor's reputation is also a crucial factor in finding the right one for your business. A simple Google search can tell you a lot about the company and how satisfied their existing merchant clients are (or not, as the case may be).
Many SMB's are socially conscious and prefer to do business with a credit card processor who also cares about social impact. Many large corporations have their own charities or give an automatic percentage of their revenue to various charitable organizations.
Cyber Security
It seems like every week, there are new reports of cyber attacks resulting in stolen personal information. Hackers have been able to gain unauthorized access to computer networks and obtain usernames, passwords, emails, bank account numbers, credit card numbers, and even medical records.
Cyber threats remain a primary concern of SMB owners and businesses have to remain vigilant at all times. Make sure that the credit card processor you choose has the most up-to-date software and cyber protection protocols in place. This way, your risk is minimal, and you can be sure that all of your customers' data is as secure as possible.
Merchant Support
Customer Support remains a key fixture of virtually every organization. An SMB needs a strong merchant support system to conduct business, help with any problems, and grow into a successful enterprise. Elements like live chat, messaging on Facebook or WhatsApp, email, and phone support are important tools needed for a business to run smoothly.
So, take your time, research all your options, and you'll be better positioned to choose a great credit card processor that's right for both your business and your customers.