Boost Your Business With Better Credit Card Processing
October 10, 2019
Article by Maurice Draine, Last update at January 15, 2023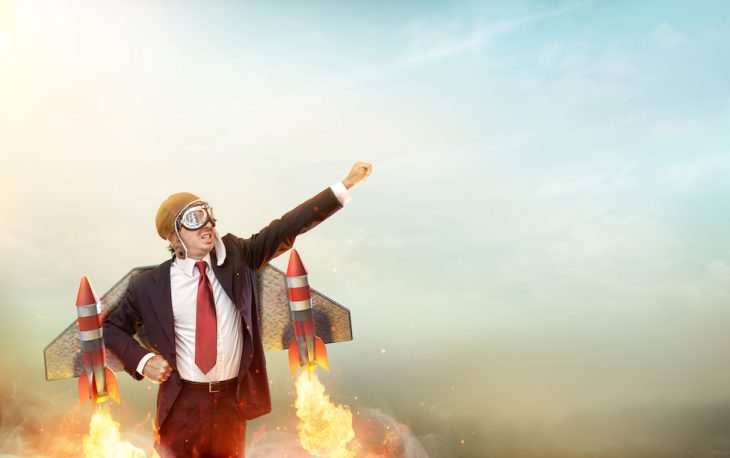 What Can Better Credit Card Processing Do For My Business?
With today's fast-paced shopping experience only continuing to advance, having a credit card processing company that can keep up with your business is more crucial now than ever before. When shopping around for a credit card processing company, it's imperative to know what features will best fit your personal business need, whether that be inventory tracking, online ordering, a credit card reader, or all of the above and then some. Knowing the top names in credit card processing companies can help you to find the best options, as well as the best prices, to fit your business' unique requirements.
Which Credit Card Processing Provider is Right For Me?
The sea of credit card processing companies can seem a little vast when you first begin your search, but knowing which top providers offer which services can make the decision process smooth sailing.
Leaders Merchant Services – Leaders Merchant Services provides high quality services to countless businesses with excellent overall customer approval ratings. Some of their top features include their transparent pricing and rates that can start as low as 0.15%, their free EMV terminal, which also offers same-day approval on credit card payments, as well as their 24/7, 365 days a year customer support.
Flagship Merchant Services – Flagship's highly rated business features; (free Clover and EMV terminal options, no-cost startup, and same-day funding options), making them an ideal choice for most businesses. By offering eCommerce, mobile payments, and terminals, they are a prime fit for retailers.
CreditCardProcessing.com – A few of the things that set Creditcardprocessing.com apart from other processing companies is their month-to-month agreements, their free equipment and account setups, and their low rates that start at 0.35%. Their 24/7 support, mobile payments, and terminals make them a quality choice for both retailers and restaurants alike.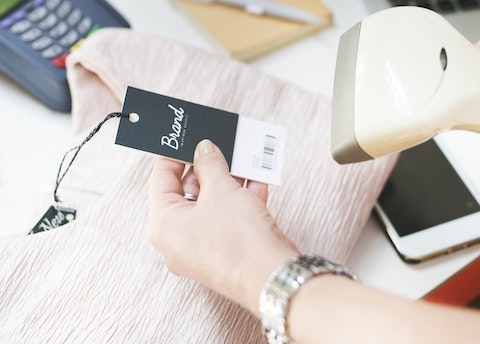 Can Credit Card Processing Companies Help To Boost My Business?
Your business may offer highly sought-after products and invaluable services, but in order to stay ahead in the market, adding technology into the payment process is an absolute must. Efficiency, mobility, and convenience are all front runners with today's shoppers, and one of the best ways to get (and stay) in the game is with EMV terminals and mobile merchant services.
When a purchase is made, whether it be for goods or services, a quick succession of actions need to occur to complete that sale. When a card is swiped, the credit card information is sent to your bank, then sent to the card association, (Mastercard, Visa, etc.), who then forwards it to the issuing bank. The cardholder's bank will approve or deny that transaction and then send the information back down the pipeline before it finally arrives back at your terminal. The transaction is now completed, and the receipt can either be printed or emailed to the customer.
Although there are many different options when it comes to mobile merchant services, (mobile credit card readers, in-app payments, and contactless payments), there is no denying that they are essential for growing businesses. However, there are other positive aspects to the Point of Sale (POS) business options that you can utilize.
Inventory Variations and Auto Restock – Having an online presence for your business is a simple must these days, but there are a lot of other properties beyond a simple website front. If your company sells 15 products, or 1500, you will need an inventory system to help you keep track of the quantities, and even help you determine which products are successes, and which ones may be duds with your customers. When looking for an inventory system, it's important to find one that allows you to create differing variants for said products. For instance, if you sell clothing, you need to be able to differentiate between the size and color of the same design.
Auto Restock Inventory Tracking – Ideally, your inventory system would also make it simple to reorder any products that you're running low on, possibly without you needed to do anything at all. Many businesses can benefit from systems that anticipate inventory needs, before they're actually needed, with automatic refill orders. This can eliminate any gaps you may have in your stock, so that your customers never need see the ominous 'out of stock' sign by a highly demanded item.
Promotions and Discounts – Another valuable tool with a POS system is the ability to create promotional listings and discount codes within your business. This is a great way to move inventory quickly, without the hassle of manually changing price points yourself. It's common practice for a potential customer to review an item multiple times before actually completing their purchase, but a promotional sale or discount code is a proactive way to seal the deal.
Reporting and Logistics – Many systems also offer reports for your business stats that go above and beyond a standard close-out report, allowing you to see precisely how those discounts are working to your business' benefit. This also allows you to keep track of which items or services are outselling others, and can give you a direction in which your business seems to be heading.
Barcodes and Receipts – When your POS system receives a sale, it should not only send that notification to you, but also should be able to email that receipt on to the customer's preferred email address, therefore providing them with a proof of purchase that will help them feel more secure in their shopping. Once you are ready to fill that order, it's important that the POS system of your choice comes with the capability of printing off the shipping barcode. This allows your product to be easily traceable within your system, as well as for the customer once it hits the mail. 
Final Thoughts
Your business is something that you have worked tirelessly to bring to life, and finding the correct credit card processing company to assist you in reaching optimal success is essential. Learning your business' needs and finding a price that fits your budget can help you stay ahead of the curve.