Comparisun Guide for Business Loans
November 15, 2021
Article by Chris Costi, Last update at June 15, 2022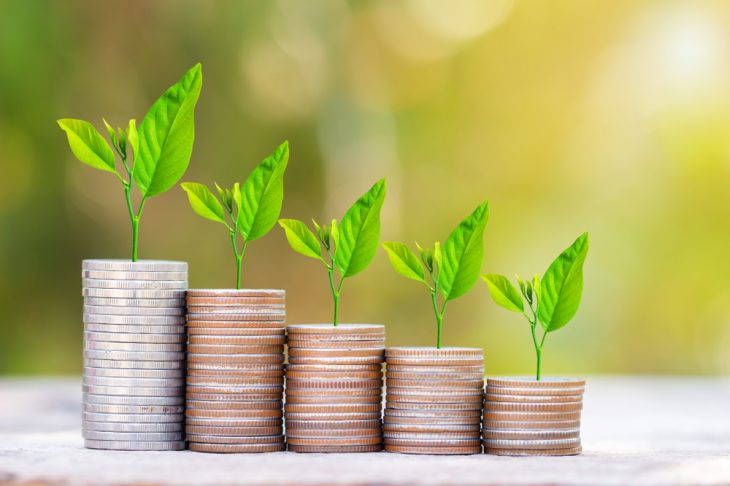 If you're a small business owner, getting a loan may have been crucial to your plan to get things off the ground, so being rejected can be a real kick in the teeth.
However, a loan application rejection might not necessarily be the end of the road, depending on exactly why the application was rejected.
If you're in this position, it's important not to be too downhearted, as there are many different reasons you may have been turned down, many of which can be put right and banks have a legal obligation to tell you why they've turned you down.
Here are some of the most common reasons why your small business may have been turned down for a loan.
Low Credit Score
This is one of the more common reasons why a lender may reject your small business loan application, especially as there's no set figure that your score needs to be because it all depends on your situation and who you're trying to borrow from.
For example, many people are surprised that despite things all seemingly going ok on the business side of things, they can be turned down due to having a poor personal credit rating which is often the case for those entrepreneurs who have had to take a personal financial hit to get their business off the ground.
If your small business loan has been turned down on the basis of a poor credit score, there are lots of things you can do to try and improve it.
From setting up credit accounts with your suppliers and adding positive payment experiences to your credit file, to simply paying your bills on time or decreasing your credit card spending, there are lots of steps that you can take (check out this post from Fundera for some advice on how to bump your credit score up).
'Risky' Industry
Unfortunately, some industries are simply considered to be too risky to lend money too by certain lenders
If other businesses in your sector have a high rate of failure, then lenders are naturally not going to look favorably on a new startup in that industry.
Industries that have traditionally been considered to be 'risky' include restaurants, gambling, alcohol, real estate, retail and more.
If you do find that traditional lenders are being put off because of your industry, the chances are that there is probably a lender out there that specializes in your niche, you just have to seek them out!
Not Established Enough
The simple truth is that the newer your business is, the tougher you'll find it to secure that small business loan, so it might just be a case of biding your time and waiting until you've built up more of a credit history
To make sure that you're building up that credit history as quickly as possible, always make sure that your payments are being reported to your business credit agencies automatically when you set up an account with a new supplier or vendor, as this isn't always the case.
Again, just because you're new on the scene doesn't necessarily mean it'll be impossible for you to get a loan as different lenders will have different criteria for how long you need to have been in business and there should be specialist lenders who'll be able to help you out.
Collateral
Traditional lenders will often still require you to put down some form of collateral before approving a small business loan, which can sometimes be a stumbling block.
However, other lenders can often offer alternative finance sources that don't require collateral, such as a working capital loan, unsecured loans and more.
You can learn more about these alternative methods of financing that won't require collateral at Investopedia.
Cash Flow
Of course, cash flow is one of the most important things that a potential lender will look at when considering whether to approve your small business loan.
It's not just important to show that you can pay the loan back, but that you can do so comfortably, while still covering your costs and running a successful operation
Maintaining a healthy cash flow isn't just important for securing a loan, it's crucial to the survival of your business, so if you find that you're regularly running into problems, it might be a good idea to make a change.
Make sure that you're regularly reporting on cash flow and keeping an eye on it and make a habit of chasing up payments to ensure that you always get paid on time.
Here are some more tips when it comes to improving the cash flow of your small business.
Asking for Too Little
This might sound counterintuitive, but sometimes a lender will actually rejection your application for a business loan if you're not asking for enough money.
You have to remember that issuing you a loan comes at a cost to the bank too, and for smaller amounts, it simply might not be worth it for them.
Make sure that you've crunched the numbers and know exactly how much it is that you need to borrow and consider whether it might be viable to ask for a little more next time. If not, it might be a good idea to consider a different source of finance.
Debt Utilization
Your debt (or credit) utilization ratio refers to how much credit you're using compared to how much is available to you
Generally speaking, lenders don't want you to use more than 30% of the credit that's available to you, as it suggests that there's a risk that you won't be able to pay the loan back.
Having said this, the opposite can also be true, because if you're not making use of any credit at all, you've got no evidence that you pay your debts on time
The best thing to do is to keep a comprehensive record of all of your sources of credit so that you have an idea of how much you're borrowing.
Lack of Future Planning
One of the other things that a lender will look at is how well you're planning for the future, to ensure that you're going to be able to pay the loan back.
Make sure that you go to them with a robust business plan and explain how you're planning to use the loan to grow the business over the next few years and detail exactly how you're going to pay it back.
This helps to set the lender's mind at ease and convince them that you're going to be able to pay their money back on time.
The Paperwork
It may sound obvious but you'd be surprised at how many small business loans get turned down based on the fine print and paperwork.
Small business owners usually have a million and one things to be doing at any time, so it's understandable that you might make the odd mistake or accidentally leave out some information when filling out your application.
However, it's extremely frustrating to get that all-important loan turned down for these kinds of reasons, so make sure to be careful and double double-check the application before sending it off.
You'll be asked for a range of supporting documents along with your application, including things such as a business plan, bank statements, financial projections and more, so be sure to check out this list from Small Business Trends to make sure that you're not missing anything.
Thankfully though, if this is the sole reason that your loan has been rejected, it's fairly easy to fix, as long as you make sure everything is in order when you reapply.
---
Getting rejected for your small business loan can be a real setback for a new business, but many startups have gone on to be extremely successful despite this initial roadblock.
The most important thing is to identify exactly why you failed and put some plans into place to ensure that you'll be successful next time around.
Also, be sure to compare the best small business loans for 2019 here at Comparisun to ensure that you're going to the right lender who's most likely to approve your application.