Compare the best gas station POS systems
December 23, 2020
Article by Chris Costi, Last update at June 15, 2022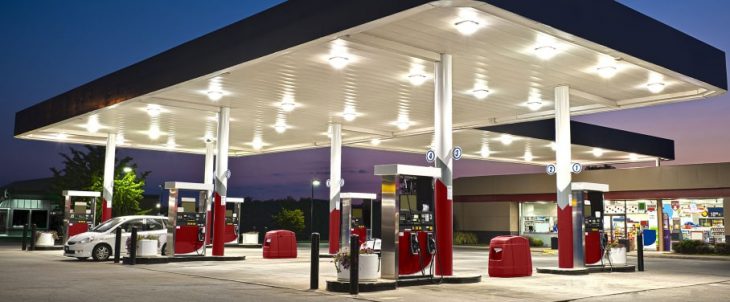 How To Pick The Right POS For Your Gas Station? 
When looking for a point of sale system for gas stations, things get a bit complicated. Most gas stations have the gas pumps, a diner or restaurant and a convenience store and somehow you will need to find the software that will integrate all three sections of your business.
Most petroleum companies provide the gas station software to control the petrol pumps with fluctuating prices taken into accounts. This system will have to be able to manage price structure for different grades of petrol from specific pumps and geographical regions.
The challenge will be to find a gas station POS system that will cover the food outlet and the store while integrating with back office operations or an accounting system like QuickBooks or Xero.  Most gas stations use a combination of software to find the best solution for managing their stations efficiently.
The Best Gas Station POS
One of the best point of sale systems available for the restaurant side of the gas station operation is TouchBistro. This is a system that is used in over 37 countries worldwide and is ideal for the food service industry. TouchBistro is a hybrid solution with the flexibility of the cloud which makes it safe and secure. Best features of TouchBistro are:
Cash management
Inventory Management
Payment processing
Staff management
Kiosk facilities
Kitchen display system
Menu features
Accounts and reporting
Security Features
With TouchBistro you can keep track of orders, payment methods and staff activities with the ability to customize features according to your needs. Staff control is a major factor and you will be able to track their hours and allocate duties while tracking their performance with multiple reports.
Reports are automatically generated and cash management is made easy with mobile payments that can be taken from anywhere in the store. Food orders are sent to the kitchen wirelessly and orders are managed efficiently. The system is also geared to work even when you are offline.
Manage inventory with high-end features that are provided by TouchBistro. This will help you keep track of your stock in the kiosk and restaurant facilitating orders from vendors. You will also be able to customize your reports by section or category and integrate with popular accounting software to keep up to date with your accounting needs.
TouchBistro has 4 pricing structures which start at $69 per month for 1 license. Note that TouchBistro is specifically designed for Apple users and cost-effective for medium to large businesses. The iPad cloud-based system is totally mobile and allows for tableside orders and payments.
Another Great POS for Your Gas Station
Another service station POS system to consider is Breadcrumb from the Upserve management platform. This system provides in depth payment processing and business analytics in one easy to use system. This system is especially created for the food industry and will cover the restaurant and kiosk of a gas station. This app is available directly from Apple and Google Play stores for easy access.
This single management platform is cloud based and is a cost effective point of sale solution for the food industry. The software is adaptable and you can customize the software for your unique demands from back of house inventory to customer service and much more. Breadcrumbs best features are:
Live cloud-based mobile app
EMV payment processing
Upserve HQ
Affordable costs
Comprehensive reporting
Guest relation software
Integrated online ordering
Employee management
Breadcrumb offers three packages that are designed to suit any type of food outlet. You can acquire a full set of hardware and POS licenses for one low monthly fee with an additional charge of $50 per terminal license. Onsite installation services are conducted by experts from Breadcrumb and they will configure the system and get it up and running.
Breadcrumb uses Upserve Live for merchants on the go. With this feature, you will be able to manage your business from an iPad or smartphone. This iOS and Android app is designed to give you full access to your restaurant's performance in real time. You will also have access to specific analytics that covers all aspects of your restaurant or kiosk.
Sales can be tracked daily, weekly or monthly with comparisons made by a click of a button. The creation of customized reports on all aspects of your restaurant from sales, menu preferences and problems, to employee performance are easy accessed. Even if the internet goes down, you will be able to carry on business as usual. Breadcrumb's point of sale app will sync all payments and information as soon as you are back online.
Adding menu items, changes and modifications are simple and easy to do with Upserve HQ. Menu intelligence will give you an idea of which items are selling and which are not moving so that you can streamline your menu accordingly. Breadcrumb also offers a menu inventory countdown that will let your servers know when you are running low on certain items.
With Upserve payments you are able to receive payment from all types of cards including EMV cards. Breadcrumb's EMV solution allows you to process chip or smart cards. The certified PCI Level 1 Compliance will give you peace of mind, and this affordable payment solution is fast to set up and use.
For multi-store locations, you will be able to see sales reports and compare sales trends across all locations. Table turn time and average covers as well as special sale items, from each server, are also possible. Adding menu items, changes and modifications are simple and easy to do with Upserve HQ. Menu intelligence will give you an idea of which items are selling and which are not moving so that you can streamline your menu accordingly.
Upserve POS offers a training module to use for new staff, which will have them fully trained in no time. Their multi service platform has one support number to cover you in case of technical problems. The support team is available 24/7 via phone, chat or email. Flexible financial aid is also offered to qualifying merchants who need it.