All About Clover Pricing For Processing & POS
February 17, 2019
Article by Chris Costi, Last update at November 25, 2019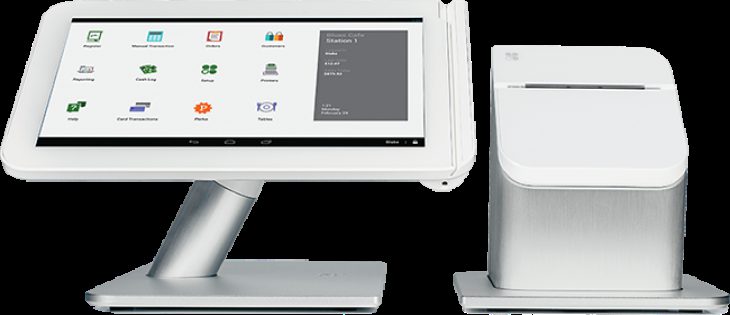 Clover Pricing
Clover is a cloud based point of sale system that offers software and hardware to suit all sizes and types of businesses. Originally they started out as a tablet based POS system in 2010 and merged with First Data Corporation in 2010 expanding their services in both software and hardware. The hardware can be mixed and matched to suit your needs and the software includes integration with a merchant account.
Clover Pricing Plans
Clover has three payment plans for their software. The Payment Plus is given free and the price increases depending on the features required to run your business efficiently. This is over and above what it costs to purchase hardware bundles from Clover and does not include payment processing fees.
With all plans you can access reports from a computer, tablet or smartphone at any time as the software is cloud based. You will also be able to connect to their payment processor and have the ability to accept all types of cards, EMV chip and NFC transactions.
 

Clover Entry Level Payment Plans

Payment Plus

Register Lite

Register

No additional fee

Starts at $9.95 per month

Starts at $29.95 per month

 

All features of Payment Plus +

All features of Register Lite +

Accept all forms of payment

Basic Inventory

Enhanced inventory

Track cash

Order management

Enhanced order management

Capture electronic signatures

Item level taxes

Full access App market

Send and store digital receipts

Complimentary menu build

Modify and exchange orders

Track sales and reports

Connect barcode scanner

Send orders to kitchen printer

View from any device

Send orders to kitchen display

Set employee permissions

Connect a weight scale

Receive customer feedback

Track item profitability

Customer marketing

24/7 phone support

Limited Clover App market
How to choose the best payment package
If you only need a basic payment processing package, without the ability to manage inventory or the need for advanced features, then the Payment Plus package is adequate, and free.
The Register Lite is the best plan for those who need to replace their old cash register, and it also provides additional feature which include basic inventory and order management. This plan is best used with the Clover Mini or the Clover Flex.
The complete package which comes with all the features offered by Clover, is the Register Plan. This software package can support the full Clover Station which is the most complete POS hardware package. Extra features offered are a full inventory feature as well as the ability to connect a weight scale and barcode scanner. This is the best choice for those who need a fully comprehensive point of sale system.
Is there a monthly fee for Clover?
Clover offers the three packages for software payments and you would pay for the Payment Plus package and the Register Lite. There are no other monthly, fees apart from financing one of their hardware packages. Payment processing costs are 3.5% + $0.15 per keyed transaction and 2.75% for swiped, dipped, or tapped transactions.
How much does Clover Mobile cost?
If mobility is what you need, the Clover Mobile offers POS features which you can use for tableside payments or as mobile payments in retail stores. This is ideal for the traveling salesman. The Clover Mobile can be purchased for $349 plus additional equipment, mobile printer $130 and docking station for $99.99.
How much does Clover Mini cost?
The Clover Mini is a compact system that is meant to be used in a fixed location. It includes many of the same features as Clover Station, including the ability to scan barcodes. It has a built-in printer and card reader. The Clover Mini is a standalone credit card terminal and signature pad with a price tag starting from $349 and with full features $499.
How much does Clover Flex cost? 
The Clover Flex offers a built-in printer and a credit card terminal. It supports fewer apps than the Clover Station and comes with a 5-inch screen. You can expect to pay around $400 for the Clover Flex which can be used as a standalone terminal or a customer facing device. All Clover hardware can be personalized through the Clover App market.
What does Clover Go cost? 
If you need mobility the Clover Go hardware package is the way to go. You will have secure credit card transactions by collecting payments directly from your customers wherever they are. The Clover Go is a reliable and customizable solution for your business and offers a selection of features for easy management of your business. The cost starts at $89 and includes a Bluetooth enable reader.
What does Clover Station cost? 
With the Clover Station, you have a choice of 3 packages starting from $849 to $1199. Which one you choose will depend on your needs. The Clover POS Station 2018 is an all in one POS system that offers the highest security with EMV chip and contactless payments received with built in encryption for additional security.
The station comes with a large 14 inch HD touchscreen with swivel features and a standard printer. The Clover Station is compact and connectivity is possible with Wi-Fi, Ethernet, BLE, USB ports and Ethernet.  
 Is Clover better than Square?
When comparing Clover to Square you need to take into account that Clover is offers a selection of point of sale solutions and you have the choice of using their payment processing platform or connecting to a payment processor of your choice.
With Square you do not have the same choice of hardware to purchase and you would be obliged to use their payment processing package. With Square you will get better compatibility across multiple devices. Both systems offer a mobile solution, as Clover Mobile and Square Terminal are both portable options.
Clover and Square both offer modern point of sales systems with credit card terminals and mobile readers. Prices vary and you would need to compare the cost of additional features and payment processing rates.
Additional Apps are available free or at an extra charge with both Clover and Square and both integrate with accounting packages, payroll and gift card programs. Square offers superior e-Commerce integrations which you can download through the Square dashboard. See a more detailed comparison of Clover VS Square.