The Benefits of Meal Delivery Services
January 8, 2023
Last update at January 15, 2023
Meal delivery services are becoming increasingly popular due to the convenience, variety, and health benefits they offer. With a meal delivery service, you can have fresh, chef-prepared meals delivered right to your door, eliminating the need for grocery shopping, meal planning, and cooking.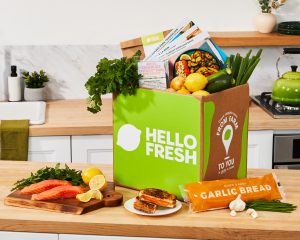 Convenient  
One of the major benefits of using a meal delivery service is convenience. You don't have to spend time at the grocery store or planning out your meals for the week. The meals are delivered to you fully cooked and ready to eat, or pre-portioned with all the ingredients you need, saving you time and effort in the kitchen. This is especially helpful for busy individuals or families who don't have the time to shop and cook every day.
Variety 
Another benefit of meal delivery services is the variety of options available. Many meal delivery companies offer a wide range of cuisines and dietary preferences, such as vegetarian, vegan, gluten-free, paleo, and more. This allows you to try new types of food and cater to your specific dietary needs. Some meal delivery services even allow you to customize your meals or choose from different meal plans, so you can have more control over what you're eating.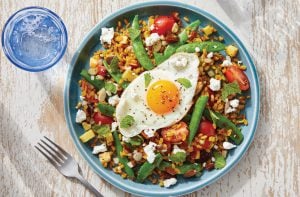 Healthy 
In addition to convenience and variety, meal delivery services can also be a healthier option compared to eating out or cooking with processed foods. Many meal delivery companies use fresh, high-quality ingredients and offer healthy, balanced meals. This can be especially beneficial for those who struggle to eat a healthy diet due to a lack of time or cooking skills.
Save Money 
Another advantage of meal delivery is the ability to save money. While the initial cost of the meals may seem higher than grocery shopping and cooking at home, you may actually save money in the long run. This is because you won't have to buy as many ingredients, and you won't be tempted to eat out as often. Plus, you won't have to worry about food waste, as the meals are portioned out for you and you won't have to throw away unused ingredients.
Environmental Impact 
One of the biggest concerns people have about meal delivery services is the environmental impact. However, many meal delivery companies have made efforts to reduce their carbon footprint. This can include sourcing ingredients locally, using sustainable packaging, and offering compostable or recyclable materials.
In conclusion, meal delivery services offer a convenient, varied, and healthy option for those who don't have the time or desire to cook at home. They can save you time, money, and effort in the kitchen and be a more sustainable and eco-friendly option. Whether you're a busy professional, a family on the go, or just looking for a healthier way to eat, a meal delivery service may be the perfect solution.