Compare the best nail salon POS systems
March 18, 2020
Article by Andres Ramos, Last update at June 15, 2022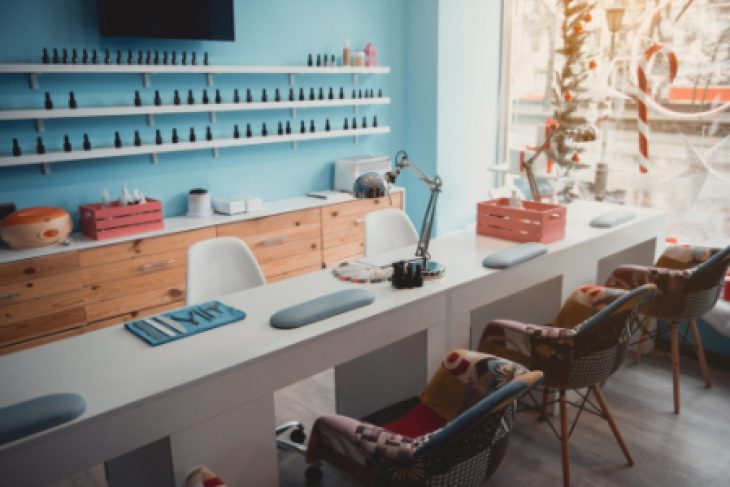 The hallmark of a successful business is the continued resolve to evolve.  As new and more effective ways of satisfying consumer demands arise, incorporating these innovations into your business's operational fabric is an indispensable step for keeping pace with the competition. 
Certainly, one of the most important elements of interfacing with a salon or spa for clients is the facility with which booking, payment, and scheduling are carried out.  Should the Point-of-Sale (POS) utilized by a salon feature a less user-friendly interface, offer a smaller menu of payment processors, or run more slowly than the industry standards to which clients have grown accustomed, customers may view that as a reflection of the company's overall quality.  Alternately, they may find themselves deferring over to a competitor whose software they are more intuitively able to navigate.
Fortunately, there is a vibrant market of salon-specific POS software, each with their own unique qualities and innovations, that provides salon and spa owners with a veritable smorgasbord of options with which to improve their clientele's purchasing process.  With new breeds of salon Point-of-Sale systems germinating every day, it can be difficult for owners to separate the chaff from the wheat from the chaff.  However, for we've taken it upon ourselves to test out the some of the suitors vying for your contract, and have compiled brief profiles outlining what each can do to advance your business!
Your Nail Salon POS One-Stop-Shop: Revel
One of the most popular and highly-rated salon Point-of-Sale options, Revel is a one-stop-shop that delights customers with operations and customer channels blended together with point-of-sale features.  Operating less like a conventional Point-of-Sale software and more like a holistic retail management system, Revel provides essential features such as an overview of inventory, social media controls, and customer assistance tools.  These streamline the ease with which your business gets news of promotions and more out to its customers and allows you to man the helm of some of your salon's most pivotal elements all from one, convenient vantage point.
Business owners can count on analytics functions that allow them to comprehensively assess various cross-sections of their company's anatomy, such as order history, hourly sales, payment history, and sales' data displayed through charts and graphs.  By enabling surgical inspection of your company's gear-work, Revel facilitates the identification and targeting of areas in need of improvement.
Additionally, incentives such as loyalty rewards and gift cards can be easily activated, and important, third-party assistants such as Quick Books and Apple Pay readily integrate onto the platform.  All of these properties make Revel a streamlined nexus for all of your salon's needs.  Though POS systems were originally intended to replace the cash register, Revel has elevated salon Point-of-Sale systems to an art form, replacing the humble cashiering option with an entire symphony of beautifully-orchestrated business functions that advance the tempo of your company.
Nail Salon POS Reliability in the Cloud: TouchBistro
This iPad-inhabiting solution offers growing companies the best of both worlds (and the world wide web).  Featuring the reliability of a local network, and the convenience of a cloud-based system, users can rest assured that the internal network will support full functionality in the event of an internet crash while counting on the flexibility rendered by cloud-enabled access from anywhere in the world.
TouchBistro amplifies the customer experience by offering avenues for straight-forward customization of orders, reduction of mistakes, and entrancing visual displays of inventory. 
Additionally, the iPad-based networks streamline communication by allowing swift relaying of orders from anywhere within the establishment.  This cuts out redundancies in motion and unnecessary trips for staff, allowing galvanized and expedient service. 
At the time of payment, clients will find themselves able to pay using a variety of payment processors through credit card swipes or quick, contactless options.  The expediency of the payment process diminishes congestion at your location and allows for more sales in less time.  Unlike other salon POS systems, TouchBistro works alongside your company to research which payment processors are almost parallel with your business's interests.
As a consequence, customers are presented with an efficient, personalized encounter that bolsters your company's standing in their estimation, and leads to repeat business as well as word-of-mouth referrals.
More Stores, Fewer Hassles
Another cloud-based ecosystem that allows store owners to manage every detail of their enterprise's operation from anywhere on the planet, Lightspeed has several features that can help your salon advance light-years ahead!
Companies that partner with Lightspeed can depend on a multi-store network that allows employees to track the availability of items across stores with ease, delivering instant answers to customers.  The ability to effortlessly hunt down inventory for customers increases the chances that even if one of your stores doesn't have what they need, they'll stay within the company's territory for their eventual purchase. 
Moreover, management is endowed with a bird's-eye, top-down view of their sales, revenue streams, profits, and variations over time.  It's no wonder that so many company heads consider Lightspeed one of the best Point-of-Sale systems, as it gives invaluable insight that assists with the amelioration of challenges that provide push-back against growth.
As with many of its competitors, they offer a mobile addition.  Additionally, with 24/7 assistance provided, companies can feel confident that they'll never have a moment where Lightspeed leaves them in the dark.
The Sky's the Limit With Salon POS in the Cloud
No conversation about which is the best Point-of-Sale system would be complete without the introduction of Lightspeed. This sleek, iPad-based POS solution is a growing favorite for small-to-medium business owners.  Though it is frequently utilized by the food industry, its uses transcend the confines of the culinary world. 
Users across any industry can count on dynamic features that inject life and vigor into their business. With no staff limits, no inventory ceilings, and no contract required, ShopKeep has managed to make the word "No" sound more beautiful than ever before.  Their mobile app makes it easy to run a multi-chain corporation from the palm of your hand, and their recent partnership with BigCommerce makes it easy for your company to make its initial in-roads into the eCommerce sector. 
The ease-of-entry into the lucrative online commerce frontier is certain to help your business expand, and make it a competitor of global scale.
Which is the Best Point-of-Sale System for Nail Salons?
Though the needs of your company will determine which is the best nail salon POS system with which to move forward, the integration of iPads by all of these POS systems guarantees that their incorporation into your operation will accelerate its growth.  Taking advantage of the time-tested reliability of the iPad's software, as well as its ability to be upgraded quickly commensurate to the current technological landscape, these POS's help your business surmount many of the inefficiencies and hurdles that have plagued small businesses for years.
Comparisun offers detailed reviews of the POS systems that equip companies with the ability to improve workflow and increase sales.  With the market rife with innovations and software companies pitted in neck-to-neck competition, you'll be sure to find a unique program that will give your salon's tech landscape the make-over it needs!  The POSsibilities are endless.